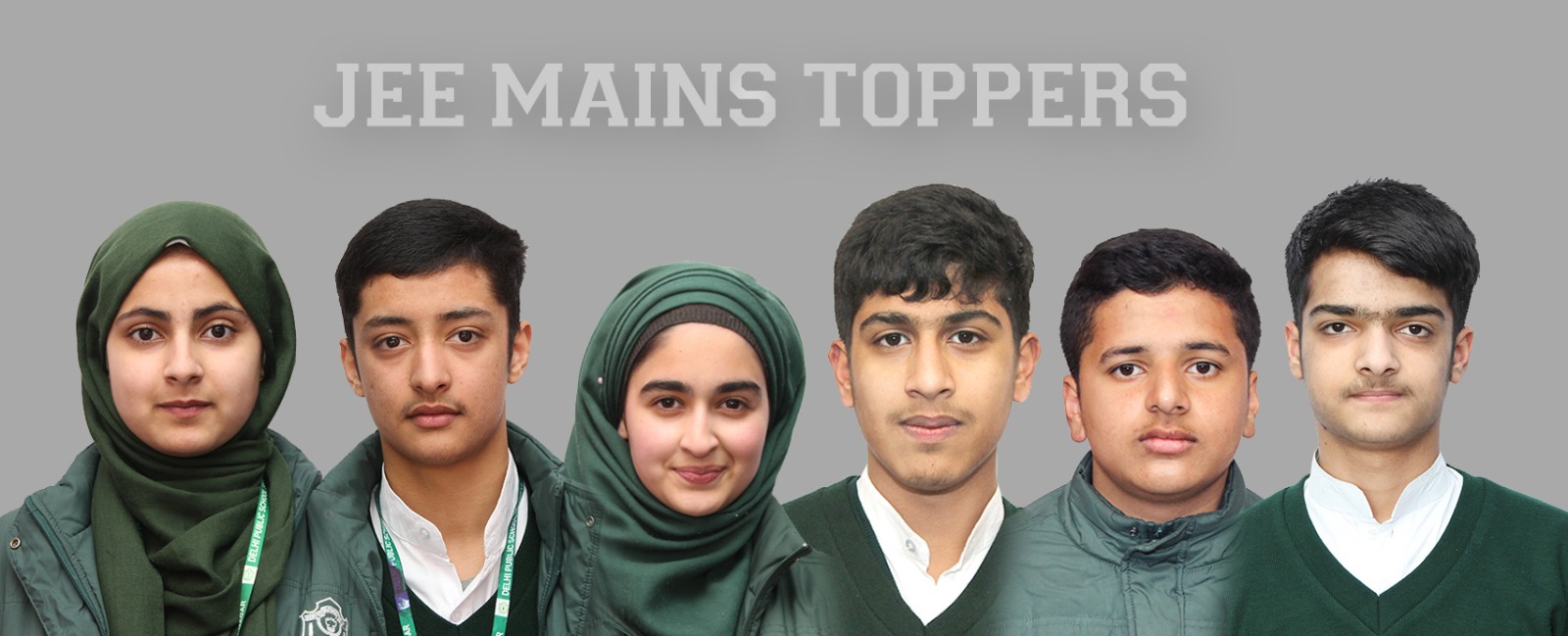 Delhi Public School Srinagar students shine in JEE MAINS 2023
---
Delhi Public School Srinagar is proud to announce the brilliant performance of its students in the recently held JEE mains 2023. JEE Mains is a national-level engineering entrance examination conducted for admission to undergraduate engineering and architecture courses in various esteemed institutes across the country.
A total of six students from the school have secured above 90 percentile in the JEE Mains examination. Huda Bint Hamid topped the list with a remarkable score of 98.89 percentile, followed by Abdul Hadiee with 97.8 percentile, Jahanzaib with 97.67 percentile, Rehab Hamid with 95 percentile, Hebron bin Kaiser with 92.93 percentile, and Raashid Ali with 91.6 percentile.
Their hard work, dedication and perseverance have paid off in a big way, and we are immensely proud of their achievement. It is indeed a proud moment for the school as well, and we hope that this success serves as an inspiration for other students to follow. We extend our heartiest congratulations to the students and their parents for this remarkable achievement.
We would also like to take this opportunity to acknowledge the efforts of our teaching faculty, who have played a pivotal role in shaping the academic success of our students. Their guidance and mentorship have been instrumental in helping our students achieve such remarkable scores.
We encourage our students to continue their hard work and aim for even greater heights in their future academic pursuits. We are confident that they will continue to make us proud in all their future endeavors.
Ms. Shafaq Afshan, the Principal of Delhi Public School Srinagar, expressed her delight at the students' performance. She stated, "I am extremely proud of our students for their outstanding performance in the JEE Mains examination. This achievement is a testament to their hard work, dedication and the guidance provided by our experienced faculty. We will continue to provide our students with the best resources and support to enable them to excel in their future endeavors."
Mr. Vijay Dhar, the Chairman of Delhi Public School Srinagar, added, "I would like to extend my heartiest congratulations to the students, and their parents, who have excelled in the JEE Mains examination. It is a proud moment for us as a school to witness the success of our students. I hope that they will continue to work hard and achieve even greater heights in the future."