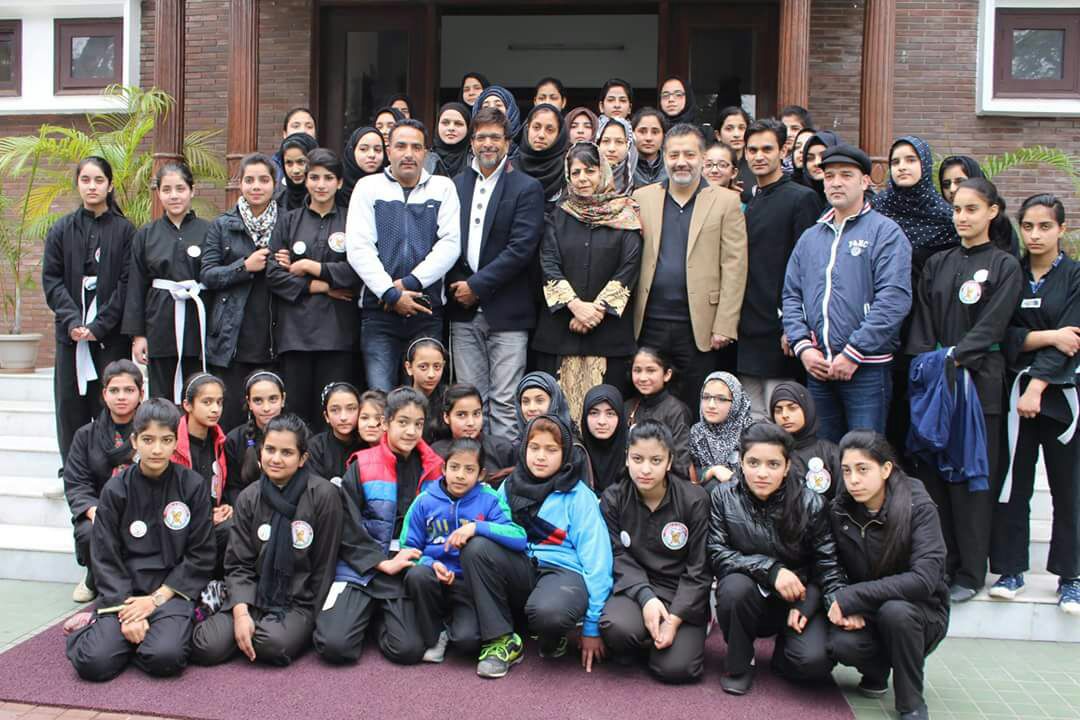 Dipsites bag medals in National Thang Ta Martial Arts Championship
---
The young and enthusiastic students of our school brought laurels to the school by winning 2 gold, 3 silver and 2 bronze medals in National Thang Ta Martial Arts Championship which was held in Hyderabad from 26 January to 29 January, 2017. A total of 12 students from our school had competed in the Sub-Junior category. The gold medalists have now been selected for the World Championship which is going to be held in South Korea.
The gold medalists are:
The silver medalists are:
The bronze medalists are:
A coaching camp was organised in Jammu for the participants where our students got the chance to interact with our Chief Minister, Mehbooba Mufti who encouraged the young sports enthusiasts and wished them luck. The children also interacted with the famous Bollywood actor, Javaid Jafri who boosted their spirits. Our coach, Ms. Unjuman Farooq had accompanied the students.
The school feels proud for the outstanding performance of our students and congratulates them as well as their trainer.