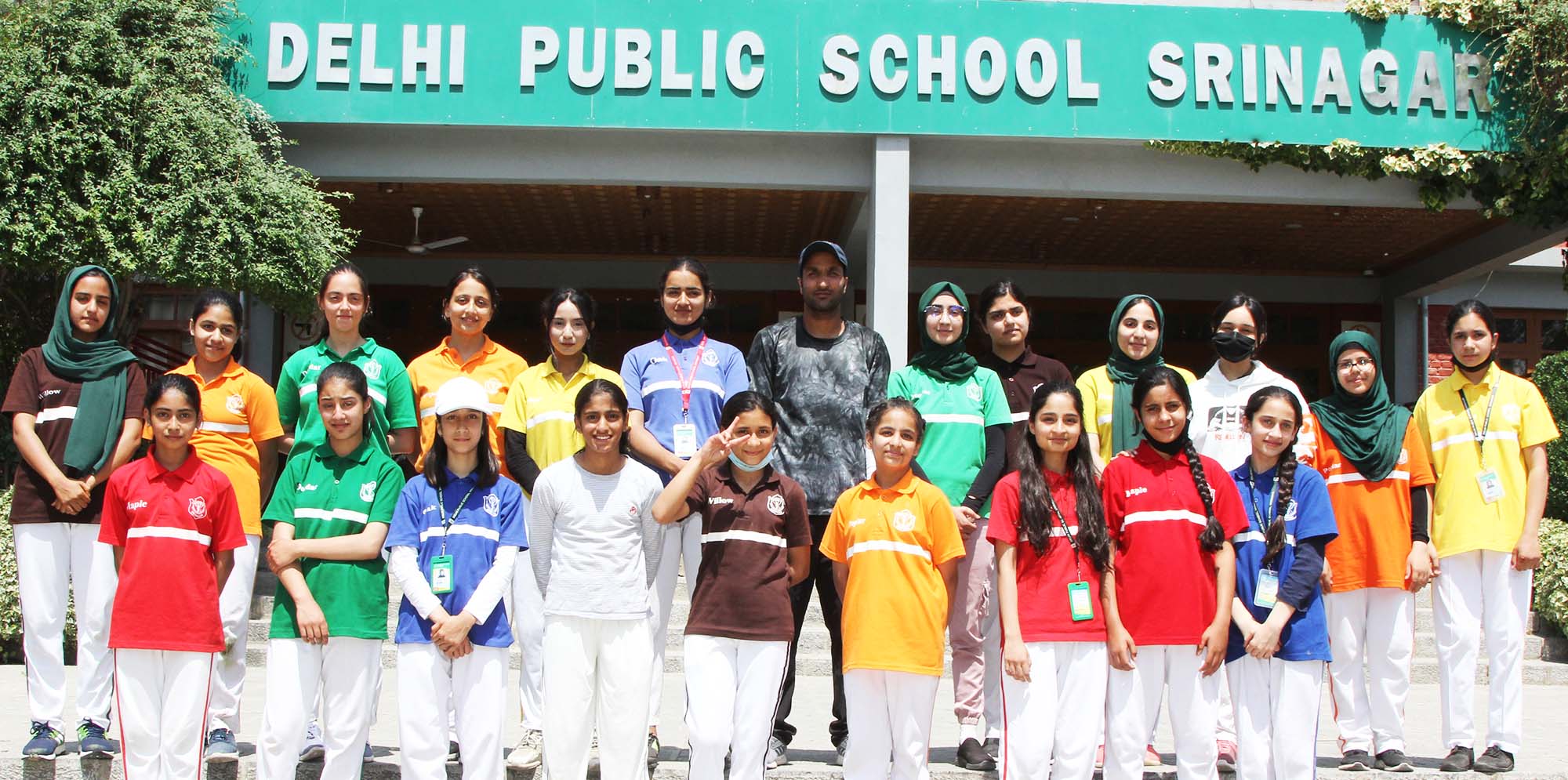 DPS Srinagar bagged a rich haul of 12 medals at the recently held Inter-School Athletics Meet
---
Delhi Public School Srinagar bagged a rich haul of 12 medals at the recently held Inter-School Athletics Meet for girls on 23rd May 2022 and 24th May 2022. More than 200 participants from 25 schools of the Amira Kadal Zone participated in the meet, which was organised by the Department of Youth Services and Sports J&K at SP College Srinagar. Sixteen participants from DPS Srinagar participated in the 100 meter, 200 meter, 400 meter, 800 meter, shotput, discus, and javelin throw competitions, out of which 12 won medals. The names of medal winners are as under:
Under 19 Category
Zara Jameel – 1 silver medal in 100 mtr
Ainna – 1 bronze medal in 400 mtr and another silver medal in 1500 mtr
Fatima Bhat – 1 gold medal in the shot put
Fatima Bhat – 1 silver medal in the Discus throw.
Under 17 Category
Zara Jameel – 1 gold in 100 mtr
Fatima Bhat – 1 gold in shot put and 1 gold in discuss throw
Tuba Fida – 1 gold medal in the javelin throw
Ainna – 1 bronze medal in 200 mtr
Under 14 Category
Sujhat Wani – 1 gold in shot put and 1 bronze in discus throw
Vitasta – 1 silver in shot put another silver medal in discus throw
Qariba – 1 gold Medal in the javelin throw
Jamiya – 1 silver Medal in 100 mtr
Congratulating the winners, the Principal Shafaq Afshan said, "Our sports department strives hard to train students in diverse sports apart from the usual cricket and football. Our endeavour is to create a pool of students that can bring laurels to the school, valley and the nation in varied sports. The school continues to establish a legacy of excellence in hitherto unknown and unacclaimed fields like athletics. Congratulations to the winners and those who trained them" The Chairman, Vijay Dhar echoed her and said, "True to our motto: service before self, our vision, and mission is to chart a course of excellence such that the youth of the valley lags behind no one, and ascends those heights which had previously been unimagined. My heartiest congratulations to the medal winners, and those who worked behind the scenes tirelessly to harness their talent."