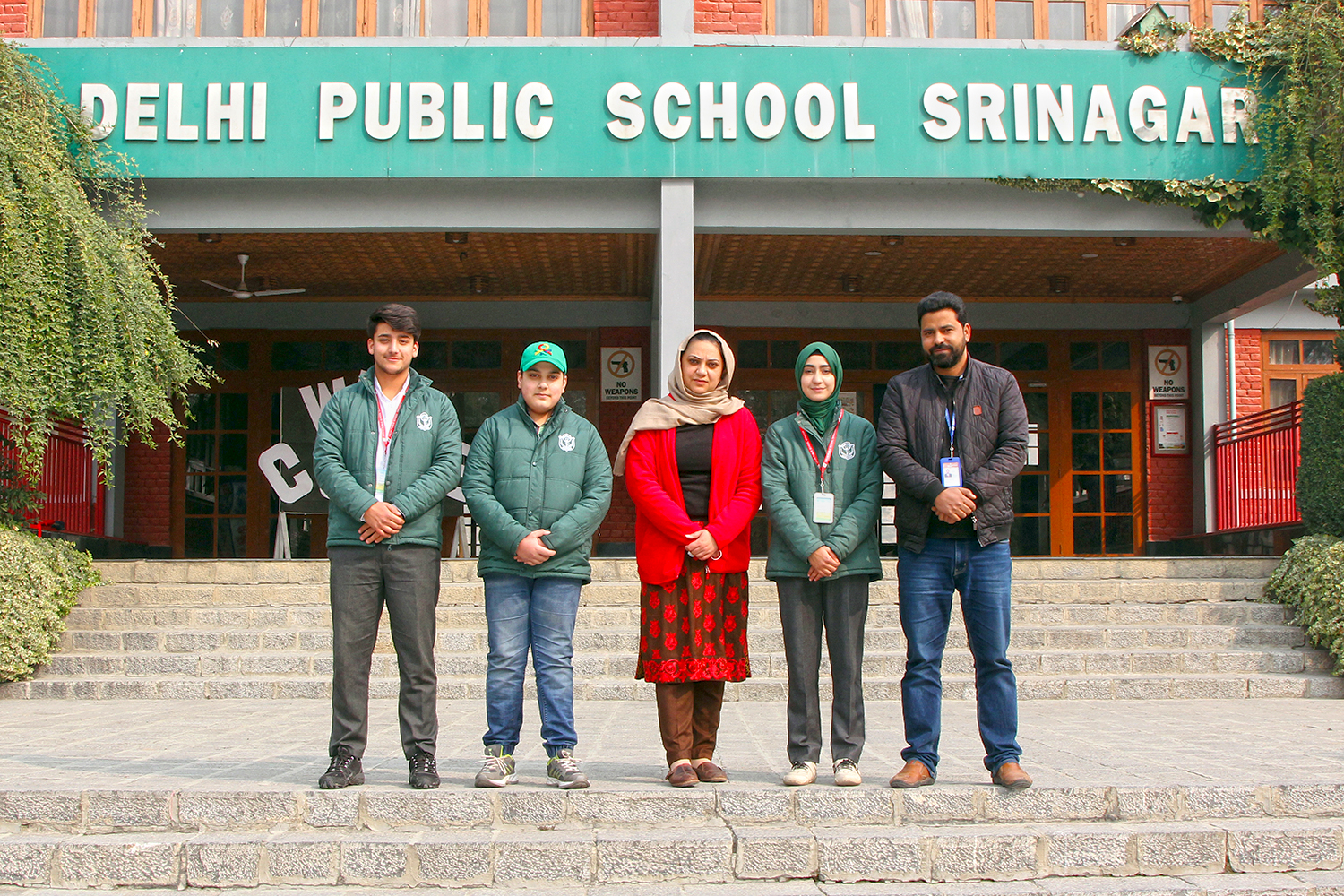 DPS Srinagar bags 2nd position in Reel to Real National Film making Competition, 2021
---
The Delhi Public School Srinagar bagged 2nd position for the film 'Aash' in a recently held National level film competition held by 'The Global Education and Leadership Foundation ( tGLEF)'. The competition was especially tough as 175 schools from different states competed with a diverse range of films that showcased the best talent of the country. Each team presented a fresh and unique interpretation of the theme 'Hope' as the jury was impressed and thrilled by the sheer gourmet of films on offer.
Only 13 films including the school's film were shortlisted for the festival from the 175 films received. The film 'Aash' narrates two parallel strands simultaneously. Two characters with parallel narratives of privilege and deprivation run simultaneously through two characters whose life stories intersect.
The script of the film is written by Abdullah bin Zubair who also represented the school during film screening & award function. It is directed by Sadiya Nisar while Mureen Shahmiri played the lead character. Other members of the team included Musadiq Roshan, Arwa Amin, Fatima Andrabi and Hadi Imtiyaz.
The cast and crew of film "Aash" thanked Sajid Reshi, their mentor at DPS Srinagar, for overseeing the project.
Talking about the film, Sajid Reshi said, "The message of the film is to realise & sensitize the children about the privileges that God has bestowed upon us compared to many others in the society." While talking about the talent of students in the school he said, "Our children are gifted with unparalleled talent and need some honing to shine at national & international levels."
Congratulating the students, the Vice-Principal Shafaq Afshan said "It is a matter of great pride that the school team produced such a sensitive and thought-provoking film which shows they are aware of social realities, and the value of art in foregrounding social issues."
Felicitating the students, Chairman DPS Srinagar, Vijay Dhar said, "This is such a fine achievement that our students are producing such refined art. At DPS Srinagar we have always striven to accelerate and identify quality talent that can project narratives from Kashmir not just at the local, but also national and international levels. We stand vindicated by this achievement. Congratulations to all.