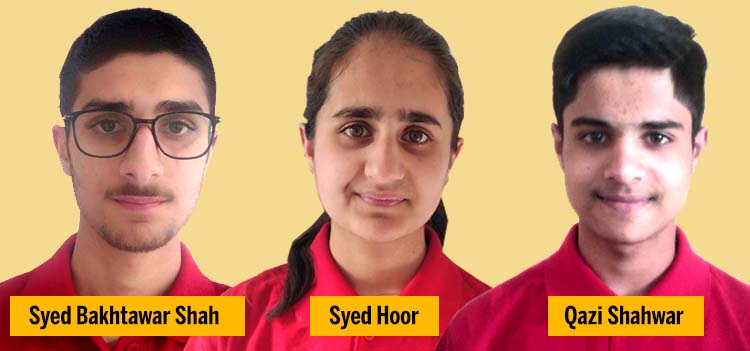 DPS Srinagar shines at GAT competition held by ALOHA
---
DPS Srinagar secures six positions in ALOHA GAT 2019-2022 Results.
As many as six students of DPS Srinagar have won accolades by showcasing their outstanding logical and reasoning ability at the 3 phased competitive examination, General Ability Test (GAT) conducted by Aloha.
Around 300 candidates appeared in the general ability test 2021, held by ALOHA across Kashmir in which DPS Srinagar students have performed exceptionally well. GAT is an open platform and the best opportunity for Young learners to come out of their school environment and compete with their fellows across J&K.
For the Class VII tier, Syed Hoor bagged the First Position in ALOHA general ability Test (GAT) and secured a cash prize of Rs. 16000 and Qazi Shahwar secured the 2nd position, winning a cash prize of Rs 12000. Also, Mujtaba Ashaq and Anah Fiaz won a cash prize of Rs. 1600 securing 6th and 10th positions respectively. Among Class IX students, Syed Bakhtawar Shah attained the 2nd position with Rs. 12000 cash prize whereas Saliha Abdulla procured 9th position with Rs. 1600 cash prize.