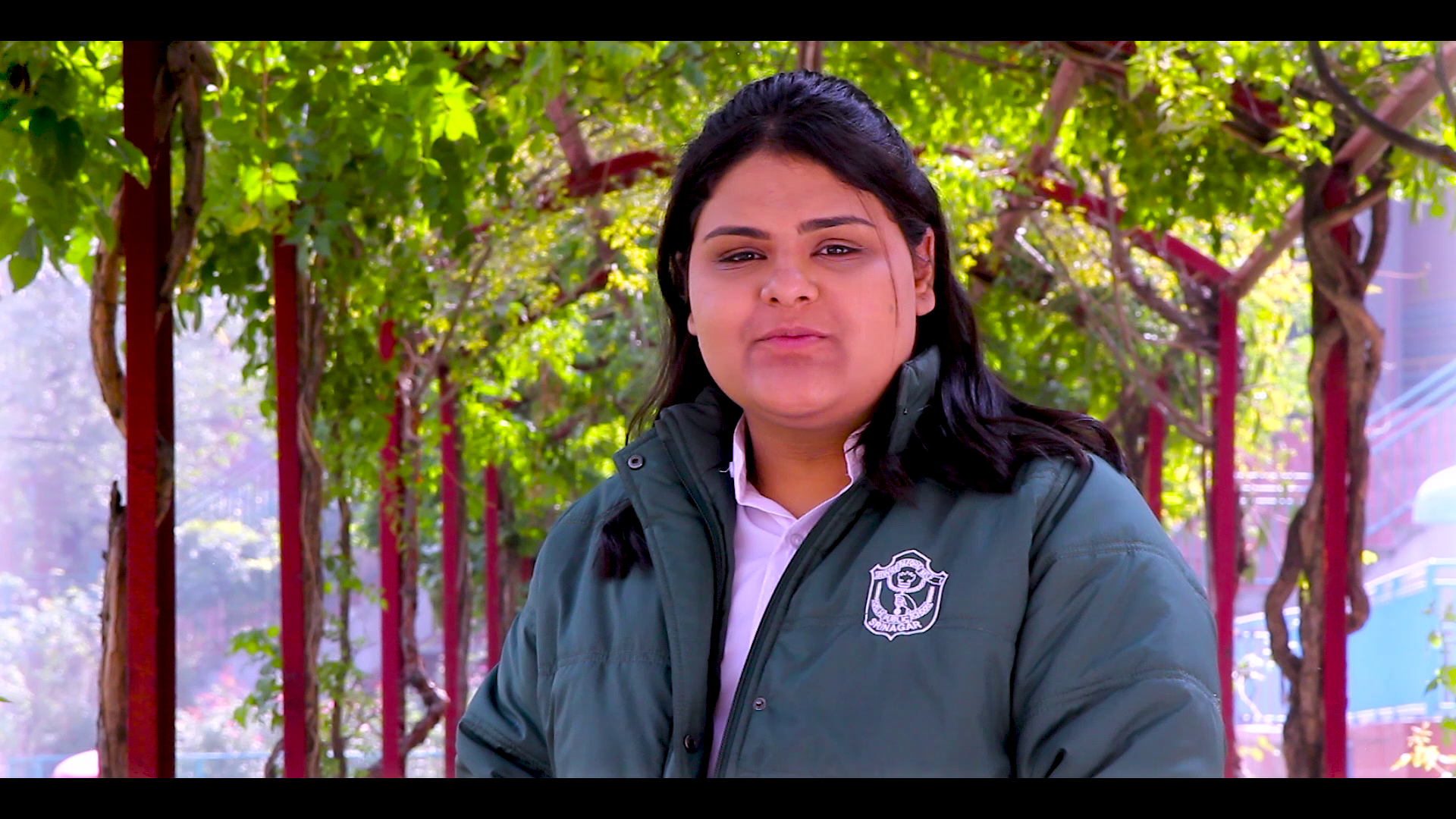 DPS Srinagar student wins third prize in 'The Kodai Chronicle writing competition'
---
A student of Delhi Public School Srinagar – Hania Raashid has emerged as the second runner up in The Kodai Chronicle writing competition organised on the theme of writings of Mahatma Gandhi. The Kodaikanal Gandhi Prize open to students aged 16 to 18 was founded in October 2019 by the Gandhi Peace Foundation, the Kodaikanal Fellowship Library, and Out of Print magazine, with Radha Kumar as a donor, to revive Gandhi's ideals in the 150th year of his birth. Hania had submitted an evocative poem titled 'Unfair as it can be' to express her disillusionment with the current times and the way Gandhi's message has been distorted. She was awarded the cash prize of Five thousand rupees along with an appreciation certificate.
Speaking at the award ceremony, Hania expressed her gratitude to the jury and dedicated the win to her school. "I can't explain in words how happy I am. I would like to thank my school and teachers who shaped my writing skills," she added.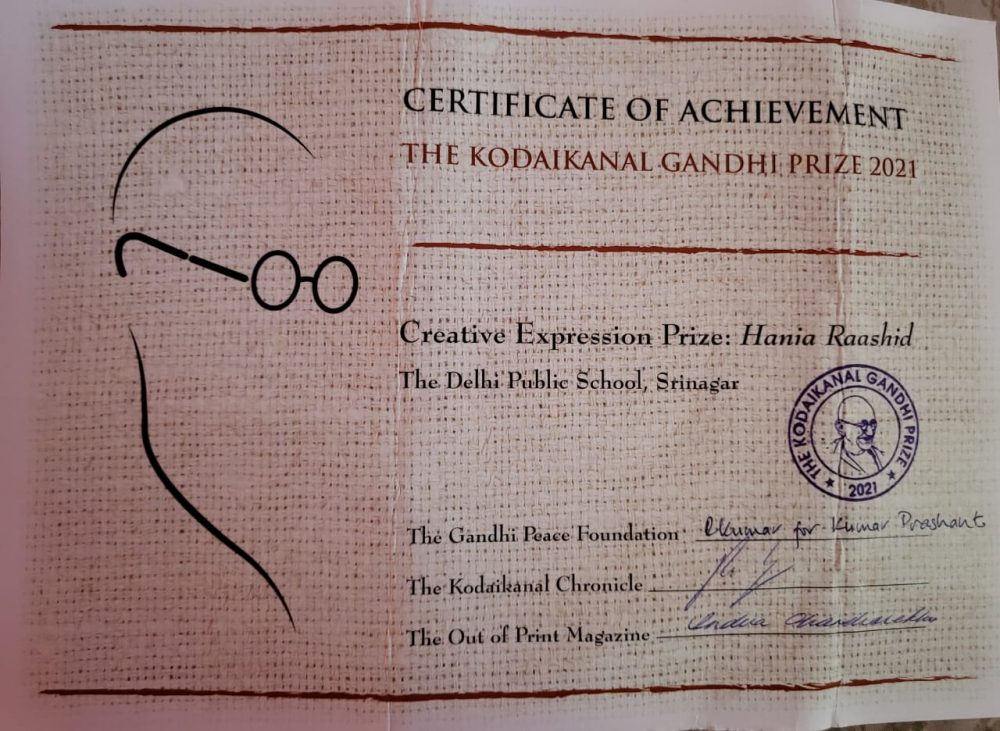 Congratulating her, the Vice Principal Shafaq Afshan said "We are delighted to hear about Hania's achievement. It goes to her credit that at such a tender age she has harnessed her expression to speak so evocatively on the philosophy of Gandhi in light of the current times. I congratulate her teachers, who have harnessed her skills." Chairman Vijay Dhar also congratulated her and said "The school has always striven to refine the talents of its students, and encourage them to explore avenues of excellence. Hania's success will encourage other students to pick up writing seriously and reflect on their worlds. Congratulations to her".