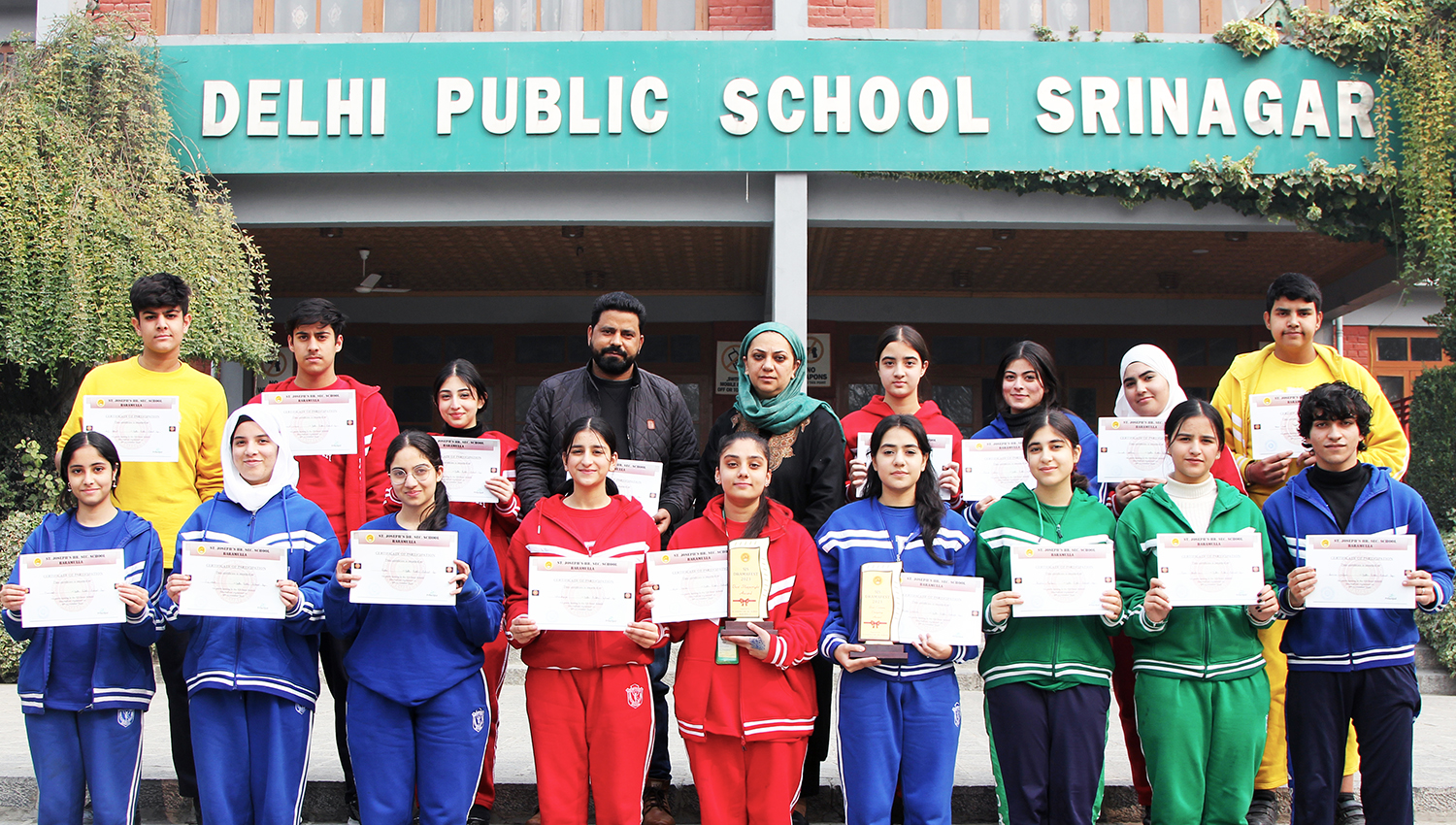 DPS Srinagar Theatre Club Excels in Saint Joseph School Drama Festival 2023
---
In a spectacular showcase of talent, Delhi Public School Srinagar's Theatre Club left an indelible mark at the Drama Festival organized by Saint Joseph School, Baramulla, on November 19, 2023. The festival, featuring participation from the top schools of Kashmir, witnessed DPS Srinagar presenting the play "Achai Din Ayengai" leaving the audience captivated by a modern rendition of theatrical art.
Under the expert guidance of our dedicated theatre teacher, Mr. Sajid Reshi, the DPS students showcased their prowess, securing not just applause but also accolades. The competition resulted in two prestigious awards for our school – the Best Playwriter Award, claimed by the talented Ayra Umar, and Best Costume Design Award, brilliantly executed by Khuba Furqan Elahi.
The play addressed various social issues such as drug abuse, cyberbullying, eve teasing, gender discrimination, innocent killings, and women empowerment. The DPS Srinagar Theatre Club students portrayed a ray of hope, illustrating how to overcome these social evils.
The students who participated in this play were Azwa Anis Wani, Aynoor Wasim Wani, Araav Kaul, Sawdah Khan, Rida Rafiq, Abubakar Nazir, Ahmad Noor, Asif Bhat, Moiz Niyaz, Shellah Jeelani, Khuba Furqan Elahi, Kalima Iqbal, Ayra Umar, Zainab Ashiq, Saara Masoodi, Manaal Hussain, Kibra Iqbal.
Principal Shafaq Afshan expressed pride in the advanced theatrical capabilities of DPS students, emphasizing their extensive exposure to various forms of theatre and citing the numerous laurels they have brought to the school in the past. The stellar performance at Saint Joseph School, Baramulla, is yet another testament to the excellence of DPS Srinagar's Theatre Club.
Chairman of the School, Vijay Dhar, warmly congratulated the members of the Theatre Club for their exceptional achievements, reaffirming that the stage is where their brilliance truly shines.