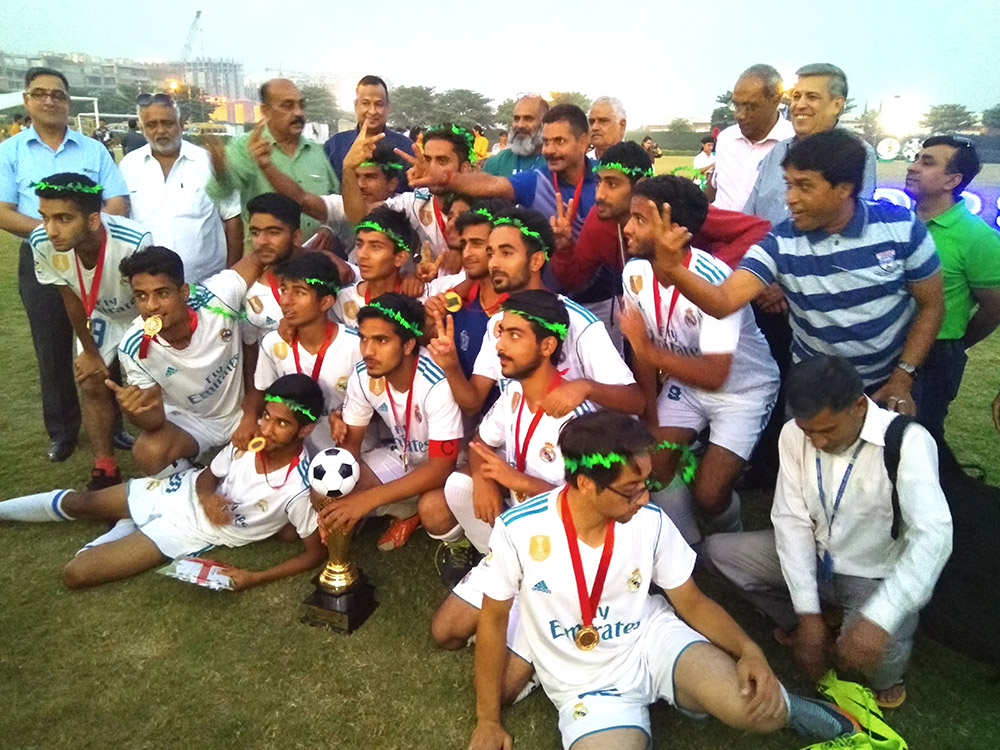 DPS Srinagar wins Zone 1 Inter DPS Football Tournament (Boys Open) 2017
---
DPS Srinagar has won the prestigious Inter DPS football tournament (North zone-1) held at DPS Greater Faridabad from 11th Oct. to 14th Oct. 2017. Fourteen teams gathered from various Delhi Public Schools across the northern India participated in the tournament. DPS Srinagar was grouped with DPS Jammu, DPS Amritsar, and defending champion DPS Ambala. In the first match against DPS Jammu, DPS Srinagar won by 1-0.
The second match was drawn with DPS Amritsar the final score being 1-1, in the last match of group against DPS Ambala, DPS Srinagar won a landslide victory registering a record 16-0 – the highest winning margin in the tournament. After topping the group, DPS Srinagar played the quarter final against DPS Jhakri and won the match by 2-0.
In the semifinal, DPS Srinagar faced DPS Chandigarh which ended 1-1 at full time. The match was decided by penalty shoot out after extra time in favour of DPS Srinagar with the score 3-0. In the final, DPS Srinagar faced DPS Azad Nagar Kanpur. DPS Srinagar took an early lead. In the 88th minute, a late winner sealed the victory for the school.
The talent of DPS Srinagar shone through bright as the school team remained undefeated throughout the tournament. Euzair Ahmad Tak of the DPS Srinagar awarded the best goal keeper of the tournament. This is the second time DPS Srinagar has won this tournament in the last five years.