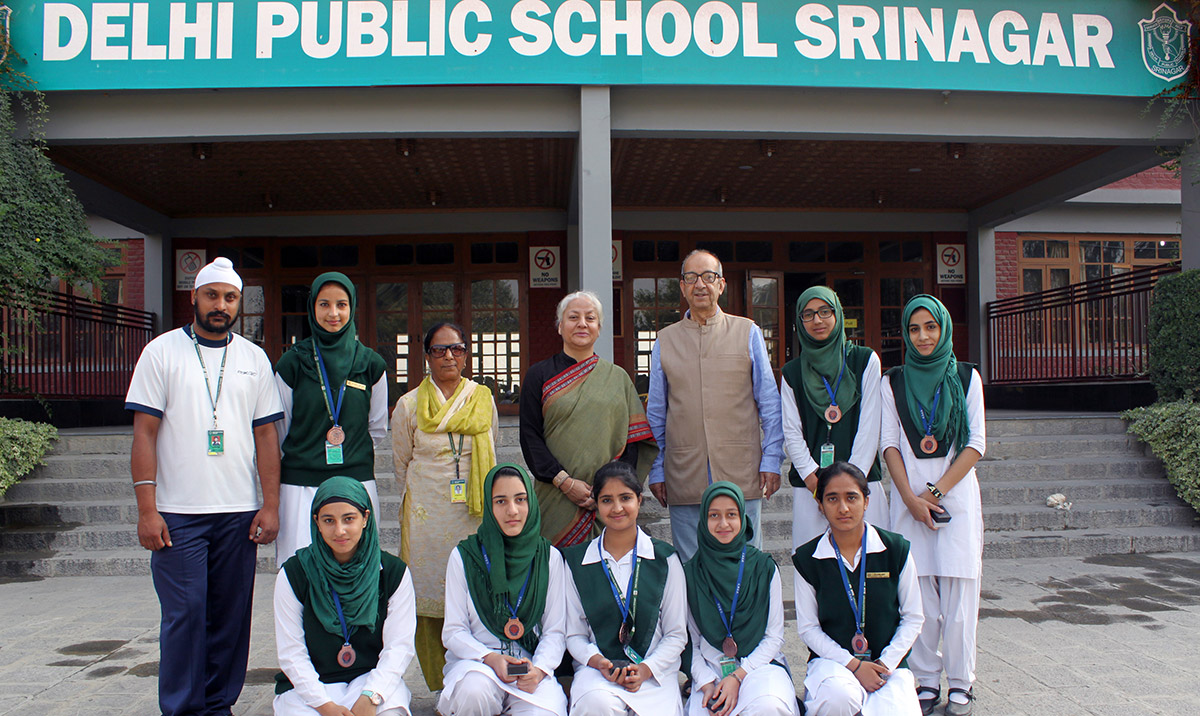 Girls U-19 Basketball Team finishes at No. 3
---
DPS Srinagar girls U-19 Basketball Team secured third position in CBSE – Cluster XIII. The team moved ahead after defeating APS Dakshai, Jodhamal Jammu and Heritage School. Mr Tejinder Singh and Ms Chandrakanta were the coaches of the team. The following players comprised of the team:
Nazrah Shah (Capitan)
Anood Wani
Huda Wani
Syed Deemanah
Kousain Qadri
Nureen Shah
Hadiqa Wani
Tanzeela Bashir
We wish them luck for future endeavors!