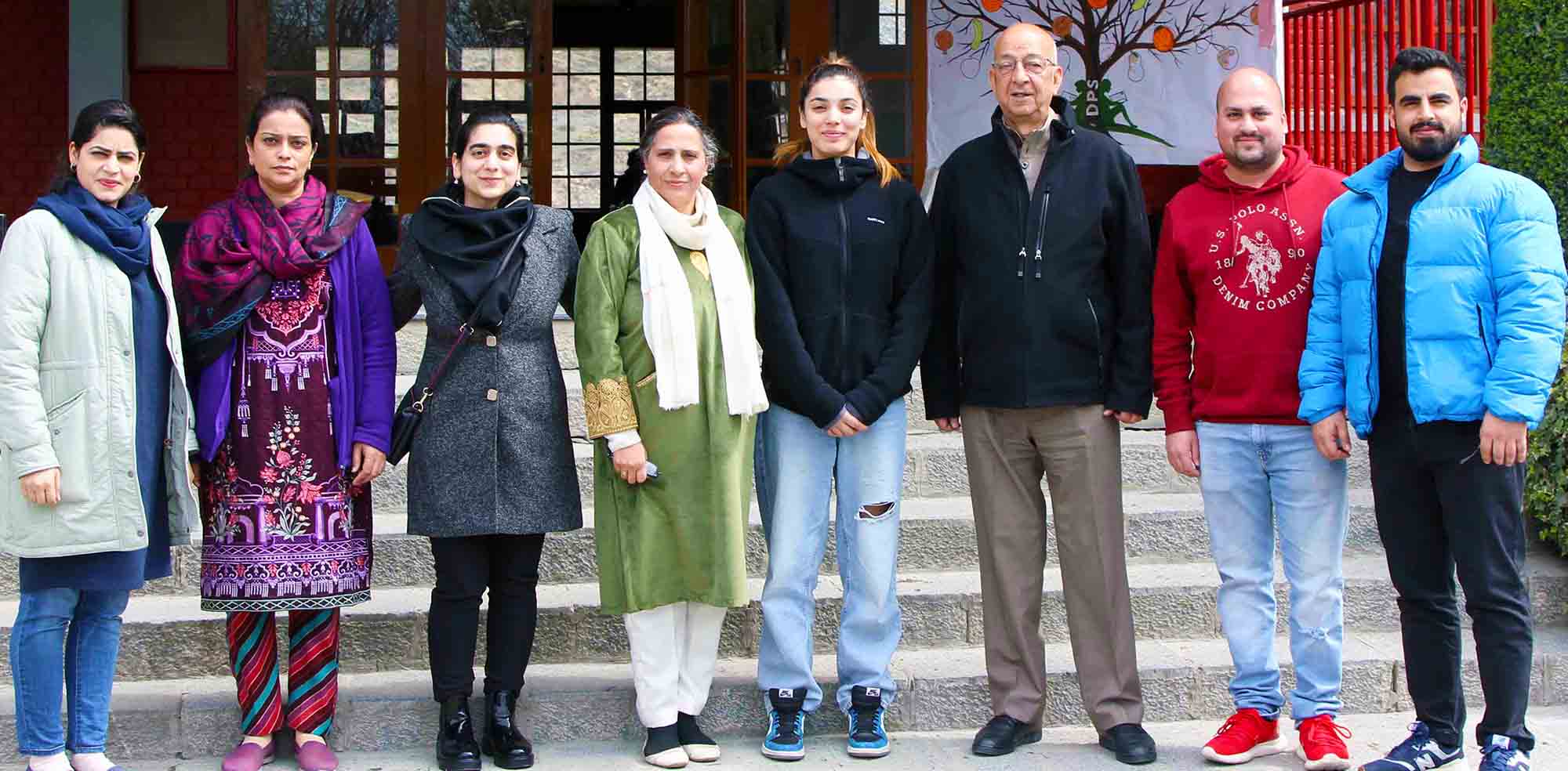 Delhi Public School Srinagar Alumni Association announces its first Executive Committee
---
The Delhi Public School Srinagar Alumni Association has announced its first Executive Committee. The nominations were open to all alumni of the school for the position of President, Secretary, Joint Secretary, and Treasurer. The elections were then held in November 2022 through online voting. The aim of the election was to form a committee that will help to further the DPS Srinagar alumni association's mission of fostering relationships among alumni and school while advocating for the benefit of the School and supporting students. The new executive committee members are:
Afreen Hyder, Batch 2018, an international Taekwondo player from Kashmir, is the first official junior medalist in J&K taekwondo. Hyder recently represented India at the World Taekwondo Grand Prix in South Korea. Hyder is currently preparing for World Championships and Asian Games following which she will shift her focus to the 2024 Olympics. The athlete is currently ranked India's No. 1 player at the moment and No. 91 in the world. Afreen has been elected as the President of the Association.
Maleeha Zainab is an alum of the 2013 batch with a multi-disciplinary approach in Law, Media, and Psychology. She is dedicated to the improvement of mental health and legal rights in Kashmir. She enjoys helping people achieve their career goals and has worked in a variety of program areas. Maleeha has been voted as Secretary of the Association.
Shariq Bakshi, batch 2015, is a travel Youtuber. He is a full-time YouTuber and content creator who documents his travels and adventures, taking his viewers along with his vicariously through photos and videos. His unique blend of humor, excitement, and creativity has earned him a loyal following and made him one of the most sought-after travel vloggers on YouTube. Shariq will be the Joint secretary of the Association.
Dr. Mir Uzair ul Haq, pass out of the 2011 Batch, is currently a Senior Resident Geriatrics Unit. He has done MBBS and MD in Internal Medicine from SKIMS. He is a multifarious Doctor and holds merit certificates in National Level Quizzes, Science Projects, and various sports like Cricket, Badminton, Golf, and Chess. His passion for travel has seen him embark on various Backpacking trails around the world. Uzair has been elected as the Treasurer for the Alumni Association.
The Members of the Executive Committee elected possess diverse backgrounds and experience. These members aim to foster a sense of community engagement among DPS Srinagar alumni around the world. They will be focusing on developing volunteer leadership and increasing and deepening alumni engagement through an array of programs that support DPS Srinagar alumni worldwide and continue to build and promote inclusive communities.
Principal Shafaq Afshan congratulated the office bearers and said, "The Alumni Association is a testimony to our legacy in excellence and unparalleled contribution to the valley. I am hopeful the election of the executive committee will galvanize the association and inspire them to transfer and inculcate in their successors the spirit of excellence."
Extending his heartiest congratulations to the elected members, Chairman, DPS Srinagar, Mr. Vijay Dhar said, "As Chairman of your Alma Mater, I have always been extremely proud of the achievements of all our Alumni. The School considers you as its brand ambassador as well as its torch bearer. As Chairman, I am confident of your caliber and professionalism. Hence, I welcome all of you wholeheartedly to join hands in supporting our various endeavors by all means. Our doors are always open to congregate the professional knowledge and experience of our alumni within, to move ahead jointly with confidence. With your support, we can work miracles ".