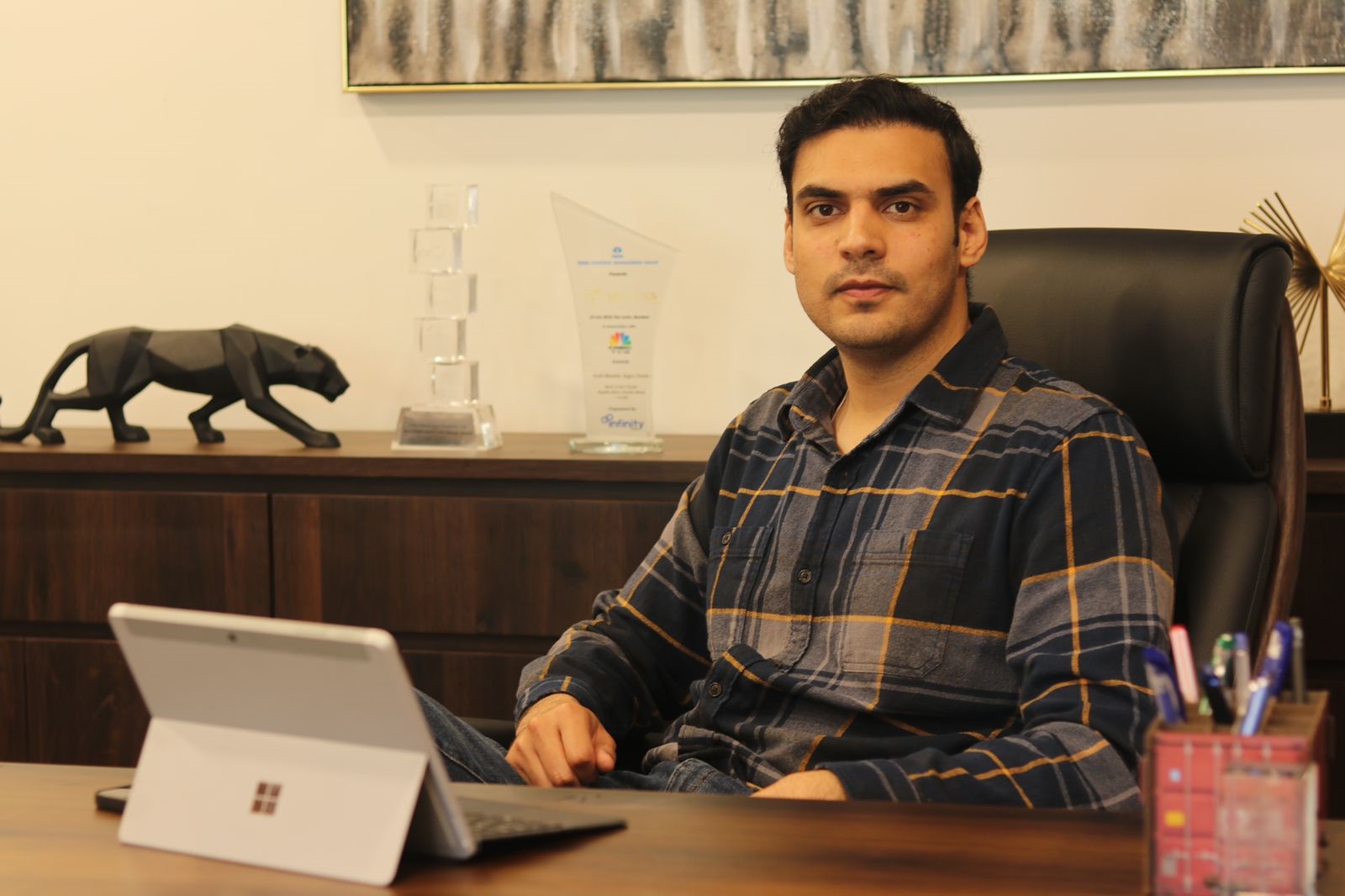 Izhan Javeed / 2012
---
Entrepreneurial Spirit
Izhan Javeed (Batch 2012) is a pragmatic entrepreneur, he transformed his knowledge and expertise into the two things he is passionate about – technology and Agri-revolution. He is a committed entrepreneur who overcomes all the hurdles he faces with his mental strength and experience.
After passing from school in 2012, Izhan did his Bachelors in B.Com (Honors) from Delhi University and worked in a Supply-Chain Management Organization for a year. Afterwards, he did his Masters in Operations, Projects and Supply Chain Management from University of Manchester. After graduating with a degree in Supply Chain Management in 2018, Izhan could have easily built a successful corporate career for himself. However, he had chosen this subject for a different reason. "I knew the potential in Kashmir's horticulture business," he explains. "And this skill magnified my entrepreneurial spirit."
Izhan gravitated back to his native place and joined his family business "Fruit Master Agro fresh Pvt." with a vision to expand it as well as to adapt in a rapidly changing environment. Flourishing in the digital age demands great adaptability and skill, and Izhan made sure that his business possesses both in spades. His own hard work, multidisciplinary skills, ingenuity and management style helped a lot too. As per his plan of expansion of the business, Izhan has established another enterprise, First Squeeze – First Cold Pressed Juice brand in Jammu and Kashmir, offering a wide range of healthy juices and apple chips. He and his team worked relentlessly to carve a niche for his brand, committed to providing a healthier option packed with nutrients to our customers.
Izhan's latest brainchild, Orchadly, is breaking new grounds by using AI based technology to monitor supply chain activities and providing Horticulture Inputs. As the Executive Director and co-founder of Orchadly, Izhan is impressively pioneering the frontiers of J&K's horticulture ecosystem and proving his mettle as a social entrepreneur. "We are builders of green intelligence. We believe imagination originates from the demand to improve the quality of life. At Orchadly, we provide ingenious and practical solutions to meet cultivator's needs."
From his experience, Izhan admonishes people who wish to be entrepreneurs to start while they are young, do what they love, and ensure that in their endeavors, they are solving social problems. His shining passion for environmental sustainability laudably reflects the culture of DPS Srinagar to innovate, create, and trust in oneself to overcome challenges to success.
View this post on Instagram