Cross Country Race held for Classes III to V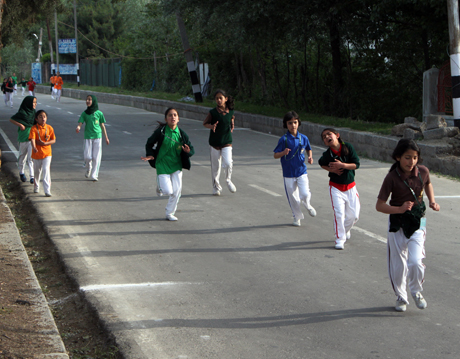 A Cross Country Run with Slogan "Stop Child Labour" was organized for classes III to V by our school on 10th of May, 2013. Almost 750 children participated in the race which went on smoothly and in a disciplined/well planned manner.
Poplar House was found to be the best one in terms of discipline.
Poplar House bagged First Position for Boys and Chinar House bagged First Position for Girls, thus bringing pride to the respective Houses.