Deepawali "An Array of Lights"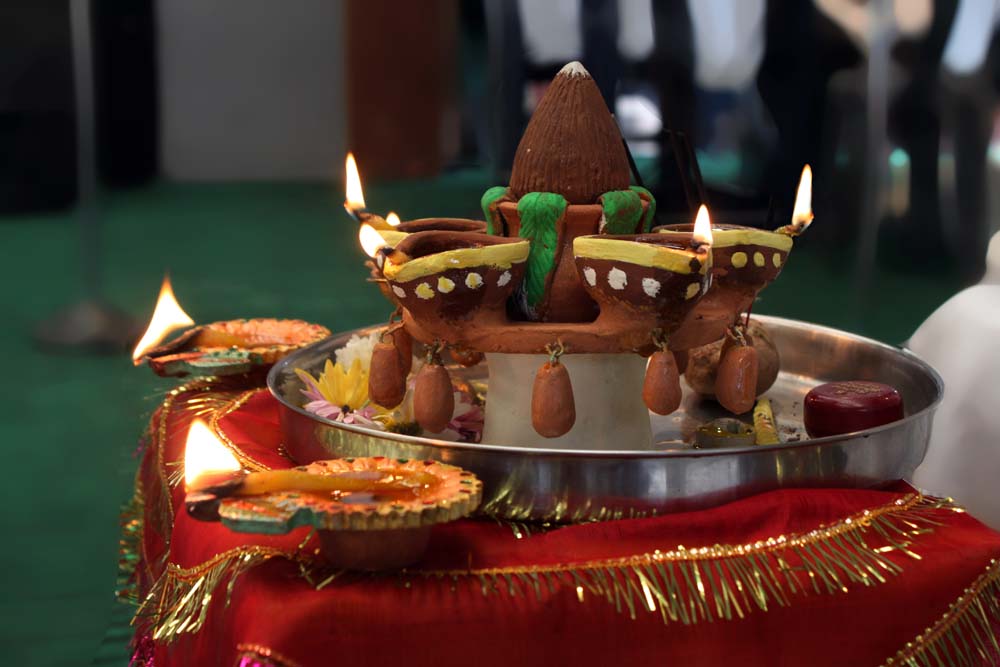 To celebrate the return of Sri Ram to Ayodhya after 14 years of 'Vanvaas', the festival of Deepawali is celebrated every year. Houses are lit, shops are decorated and everything is cleaned  welcoming Goddess Lakshmi and prosperity into everyones lives. For Hindus, it also marks the beginning of a new year.
 Class X A presented a special assembly on this festival of lights. .The students spoke about the festival of Diwali . Kunwarpreet, Rehana, Tasleema and Rukhsar delivered speeches highlighting the significance of Diwali and its relevance in our daily lives. All of them spoke about the relevance of this festival in our day to day lives. There were comic plays by both grade X "Eent Ka Jawaab Pathar Se"  and IX  :"Beemar ka Haal".In obeisance to lord Ganesha, Ganesh vandana was also recited. A beautiful song 'Ramchandra Ji Ghar Aaye' was sung by the school choir . This spoke of how he lived without his wife Sita during his 14 years of exile.A dance performance was also given by the girls of class X. Sabir and Keerti were the master comperes of  the show and kept the atmosphere lively by cracking some jokes in between.The students had a great time practicing and performing the show! To add to their joy , the principle appreciated the efforts of these students and applauded the assembly.