Over Night Camp for Class 2nd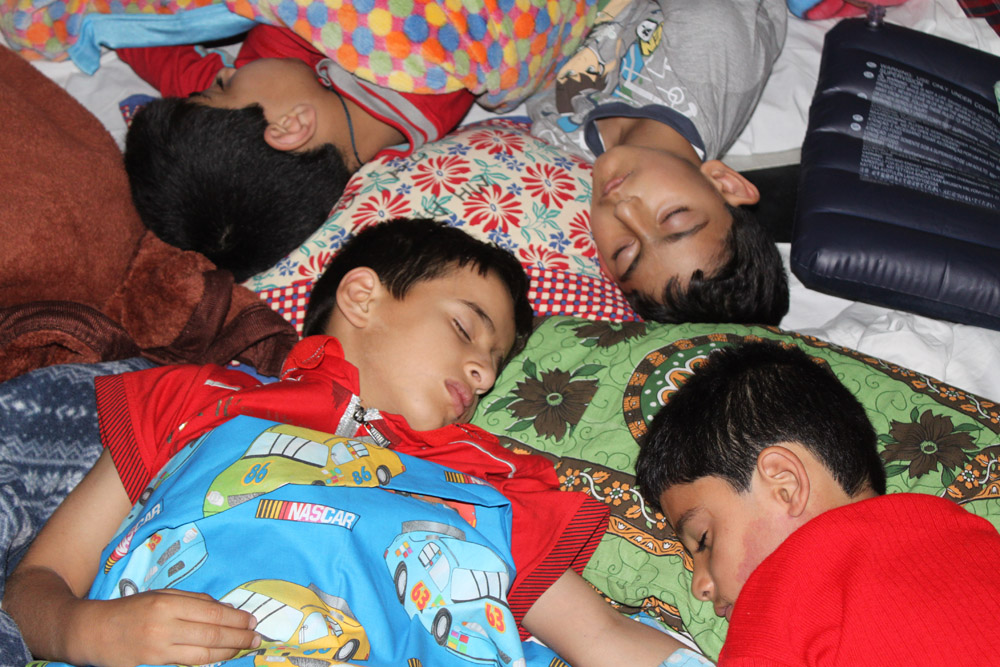 195 students of class II had the time of their lives when they participated in a Life Skills Enhancement Overnight camp organized by the Tiny Tots Wing on 8th and 9th June, 2013.
The camp kick started  with enthusiastic students arriving promptly at 8:30 a.m with their equally enthusiastic parents.Seeing the 7 year olds confidently entering the Atrium with their luggage was a sight to behold. There were very few tears when they bid good bye to their parents. Teachers presented a welcome song and a Puppet show which depicted the values of good manners.
The ravenous youngsters then proceeded to the canteen area for a hearty breakfast.This was followed by an activity session where students enjoyed games like 'Tailing the Donkey', 'Musical Chairs', 'Treasure Hunt','Filling the Bucket' and 'Tug of War'. After lunch, students relaxed for a while. The Afternoon siesta was followed by swimming in the water world.All students splashed to their hearts' content.The Art activity session which saw children painstakingly creating beautiful things by recycling waste material like pepsi bottles, egg trays, wool, tetra pack covers and used paper cups.They made beautiful wall hangings, purses, glasses, wool mats which were later displayed. One parent said,"I can't imagine that my son has made this."
The students were surprised and delighted when they were invited to a candle lit dinner in the Indoor Stadium which was decorated for the occasion.Dinner was followed by a Bonn-Fire. The students then slept peacefully till they woke next day and proceeded for a morning walk and exercise on the ground. After breakfast, students voiced their feelings about the camp both verbally and in drawings. 'I enjoyed so much; I don't want to go home'. These were the comments made by all the students.
Students sang the song 'I have a dream' in perfect unison.
Parents picked up their wards who very reluctantly left the school with hearts filled with sweet memories of the Summer Camp.