Shirin – Saaz te Awaaz Inauguration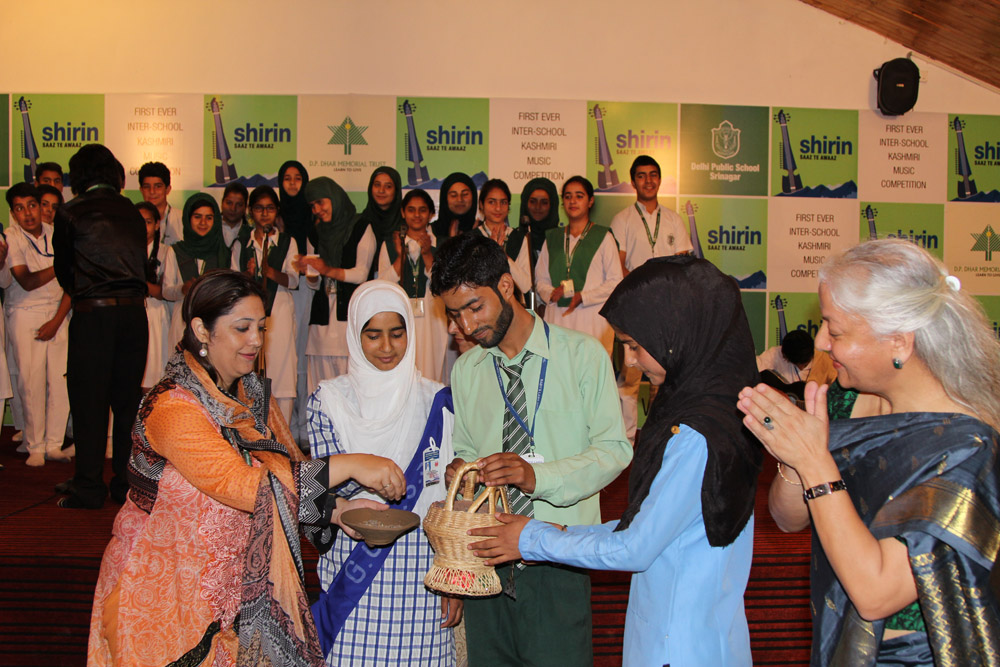 An impressive ceremony was held at DPS Srinagar to inaugurate the Inter School Koshur Music Competition – Shreen Saaz. The event was formally thrown open by the Principal Kusum Warikoo who spoke at length on the necessity of preserving time honoured traditions of our culture. Participants from across the valley registered their presence. The sheer magnitude and quality of musical talent inherent in our young children was evident to one and all. The importance of providing exposure to such a luminous galaxy of talent was immensely perceived, and the role of DPS Srinagar in taking the initiative was applauded by one and all.
Shreen Saaz is a Inter Valley Koshur Music Competition which shall witness participation of school children across the length and breadth of valley. The multi stage event is being organised by DPS Srinagar in association with DP Dhar Memorial Trust.
12 Schools from district Bandipora participated on the inaugural day. All the teams performed enthusiastically depicting their love for Kashmiri culture and language. It was a tough decision for judges to announce top three teams as all the performances were fabolous. Finally the wait was over and the winning teams were declared as Government Boys High School, Sadunara, Government Boys High School, Shadipora & Government High School, Hakabara.
The Best Performance of the day Award was given to Arshid Ahmed, a student of class 9 from Govt. Boys High School, Sadunara.
DAY – 01 District Bandipora 
Invalid Displayed Gallery
DAY – 02 District Bandipora
DAY – 03 District Budgam
Invalid Displayed Gallery