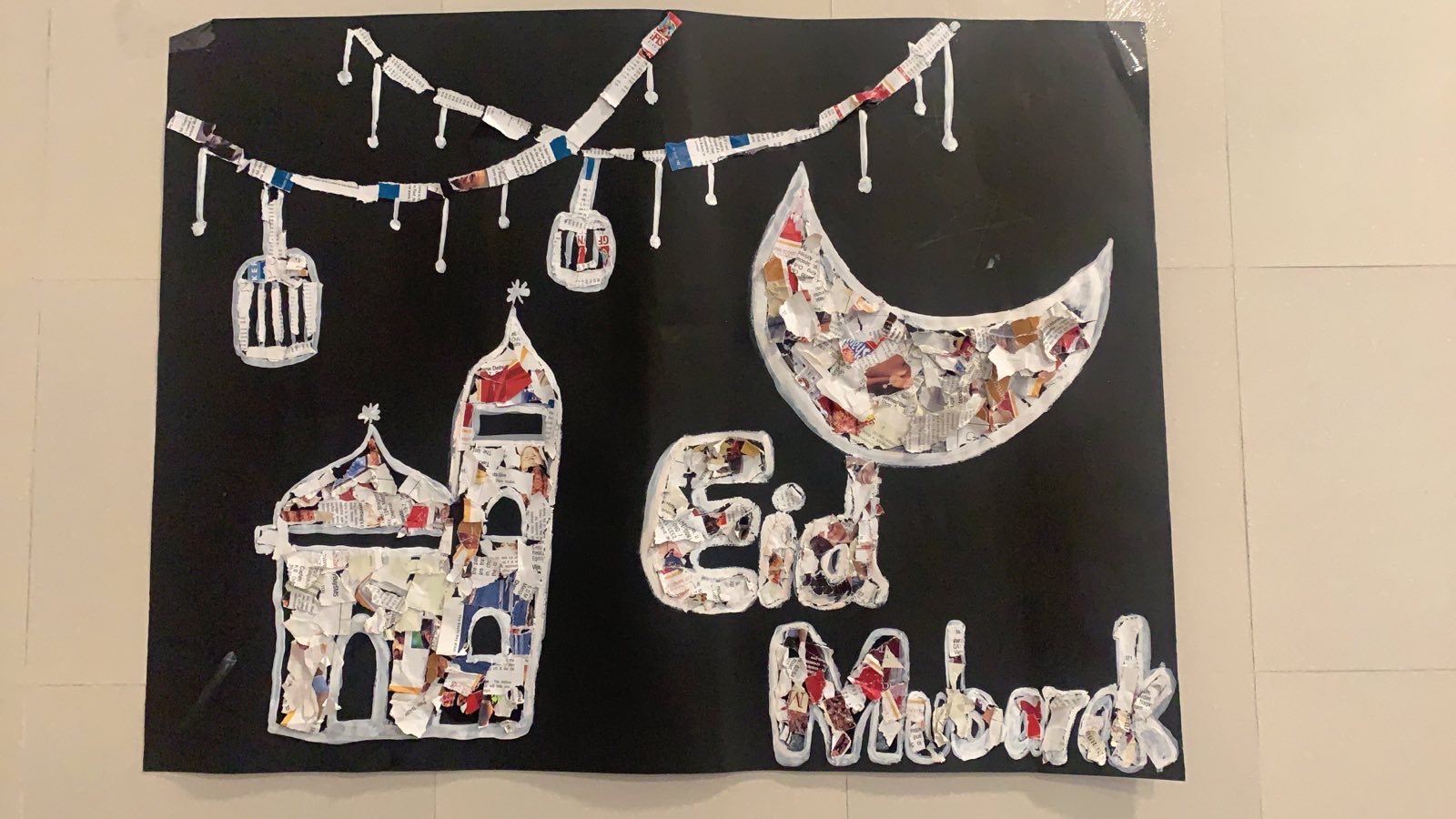 Eid Celebrations Promote Unity and Love at Learning Resource Centre
---
"May the holy month of the revelation of Quran …Usher upon you peace, happiness and prosperity".
Eid the festival that upholds the spirit of brotherhood and love was celebrated in 'The Learning Resource Centre' of the Delhi Public School with utmost joy in the environment. Today on 19th April, 2023 our students celebrated the glory of this festival as celebrating multifarious cultures and festivals symbolizes the unity of an international community. To commemorate the occasion of Eid, Mr. Amir Bashir and Ms. Tabassum Kirmani enlightened the students and the teachers about the relevance of the festival. They addressed the special assembly accentuating the fact behind why this festival is celebrated.
In order to continue the celebration, the gifts were exchanged within the students. At the end of the programme all the students and teachers made a collage from waste material to express their happiness and to make the day more special and wished "Eid Mubarak" to all.