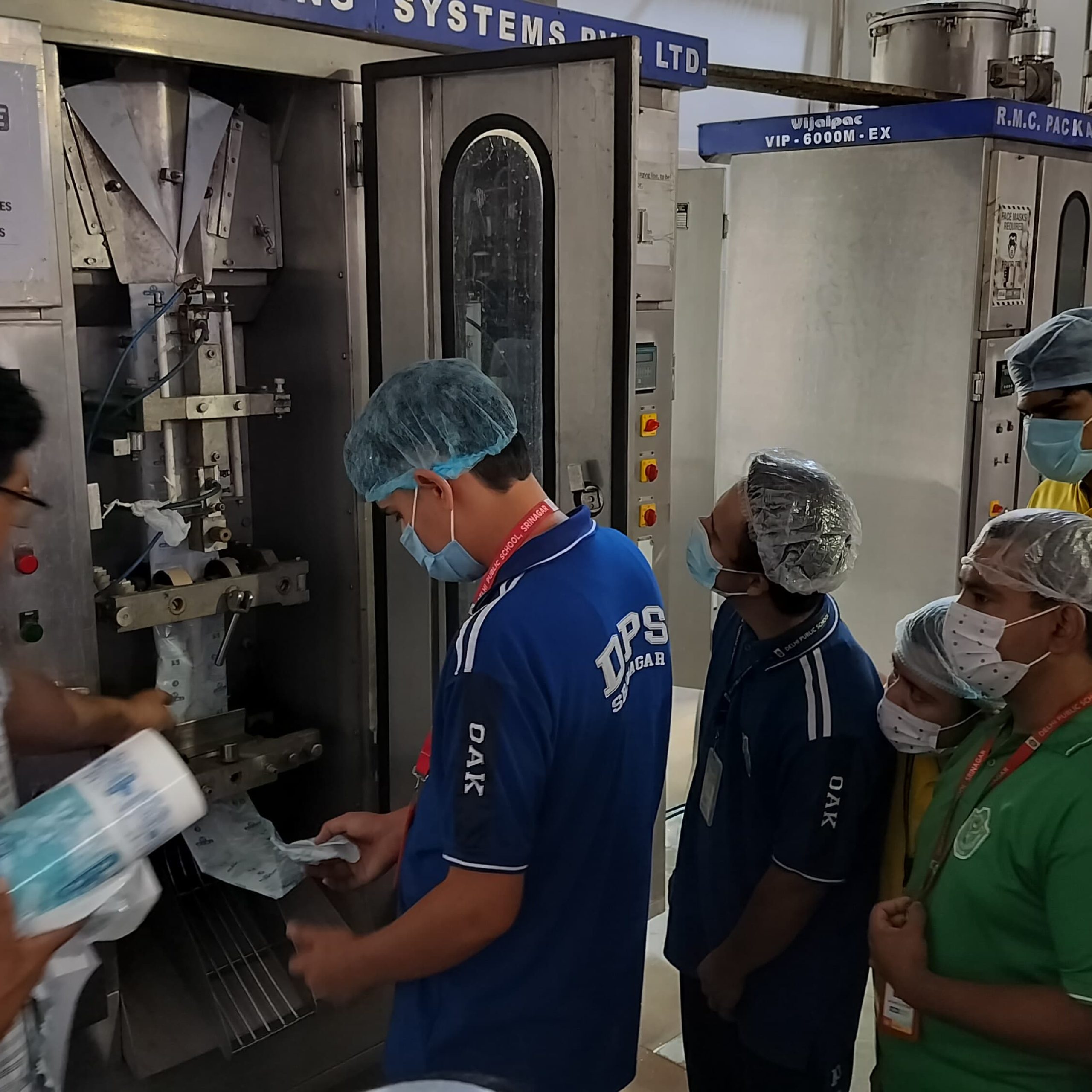 Exploring the World of Dairy: A Vocational Field Trip to Zam Zam Milk Plant
---
The Learning Resource Centre (LRC) at Delhi Public School Athwajan recently organized an educational field trip for vocational students to the Zam Zam Milk Plant in Lassipora on September 12, 2023. The primary objective of this excursion was to offer students a hands-on experience in milk processing, with guidance from Plant Manager Tajamul Islam.
Upon arrival, the students were warmly welcomed and given an introduction to the plant's historical significance within the local dairy industry. They were provided with the opportunity to witness the entire milk processing journey, beginning from raw milk and concluding with the final dairy products.
A particular highlight of the visit was the chance to observe advanced machinery and technology in action, which are employed for efficient milk processing. This allowed students to gain firsthand knowledge about the processes of pasteurization, homogenization, and packaging.
Throughout the trip, students were exposed to a variety of dairy products, emphasizing their nutritional value and significance in the market.
The insights shared by Plant Manager Tajamul Islam left a lasting impression on the students, emphasizing the critical importance of maintaining quality and safety standards in the dairy industry.
This visit served as a bridge between classroom learning and real-world application, offering valuable practical insights into dairy production and quality control. It underscored the practical relevance of vocational studies and deepened the students' understanding of the dairy sector.