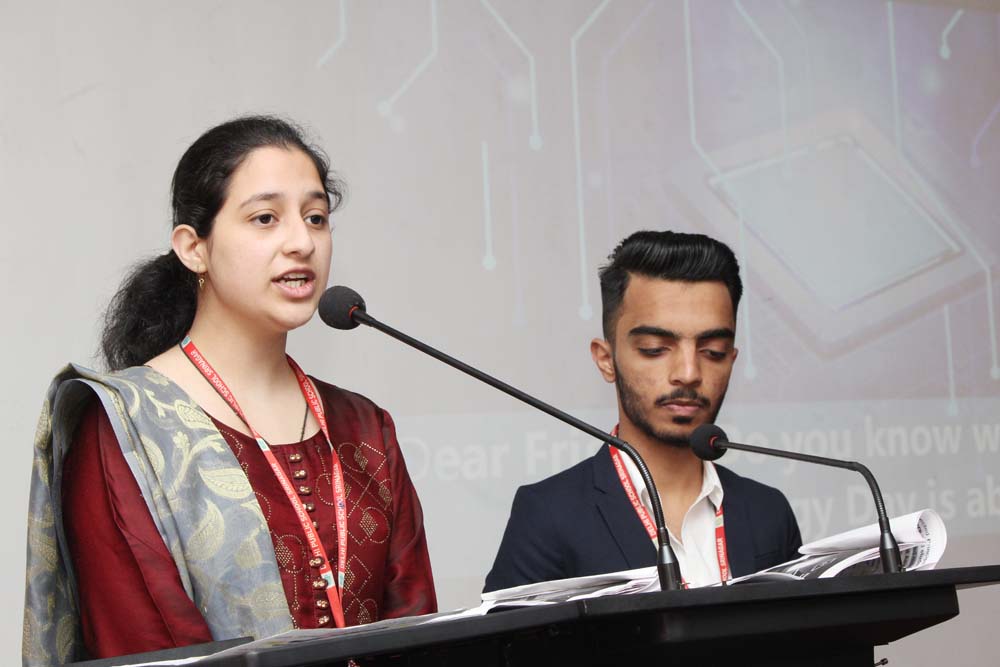 Learning Resource Centre celebrates 'The National Technology Day'
---
It's not that we use technology, we live technology.
The Learning Resource Centre of Delhi Public School celebrated "The National Technology Day" on 21st May 2022. The guest of honor for the event was the principal of DPS, Srinagar, Ms. Shafaq Afshan. The event started with a short presentation by the students of LRC. As a part of the event, a set of activities were planned which included:
The scanning of QR codes with Navigation using Google maps
The use of Google lens to search different things online
Introduction to different Assistive Technology for Visually impaired such as Smart Cane, Level indicator, Sonic Labeler and Daisy Player
Visit to Computer Museum
The event was concluded by Mr. Ehsan (CTO) who demonstrated the students the procedure of flying a drone. It was a learning as well as fun experience for the children.