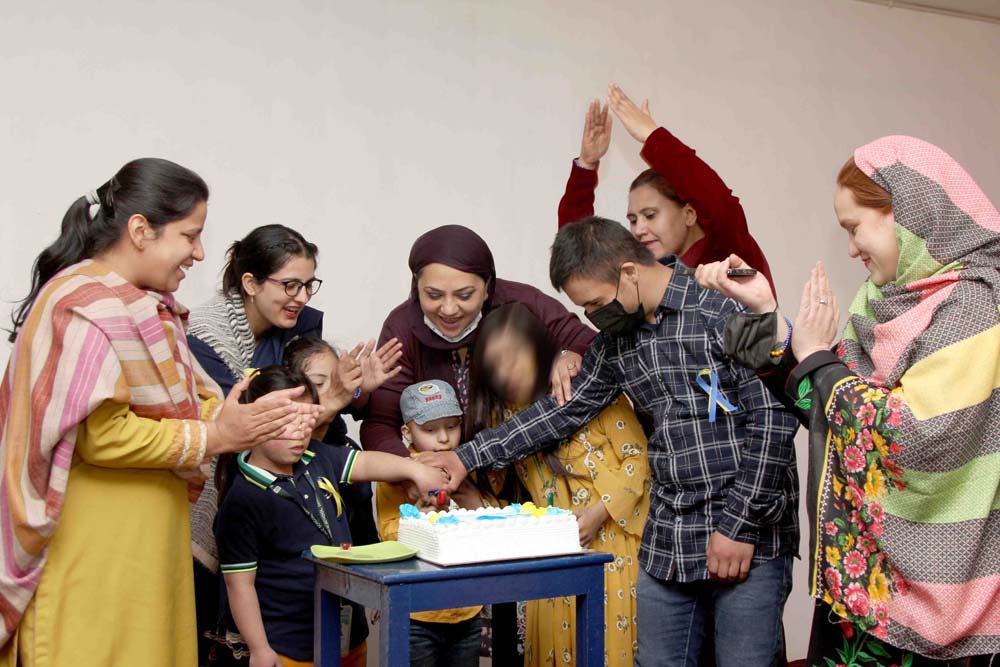 LRC celebrates Down Syndrome Day
---
World Down Syndrome Day was celebrated on 23rd March 2022 at the Learning Resource Center of Delhi Public School, Srinagar. The theme "Connect" was highlighted to convey the uniqueness of triplication of the 21st chromosome that causes Down syndrome.
"Connect" was about finding new ways to communicate, interact and most importantly, connect with others equally. With bows of yellow and blue color tied on the shirts, the celebration was kick-started by the students of Down Syndrome with a heartfelt prayer. The students and staff members were dressed in yellow and blue attire with an imperfect pair of socks in accordance with the theme. The incharges were presented with bands made of yellow and blue ribbons. The audience was mesmerized to see the dance performance of the children. In addition to this, one of the students expressed her feelings with a beautiful quote, "Love doesn't count chromosomes" which means life is valuable and worth protecting. One extra chromosome just means one more to love!
The honourable principal of Delhi Public School, Ms. Shafaq Afshan delivered a heartfelt speech on the event. Students ended the celebration with a cake-cutting ceremony and a song sung in harmony.