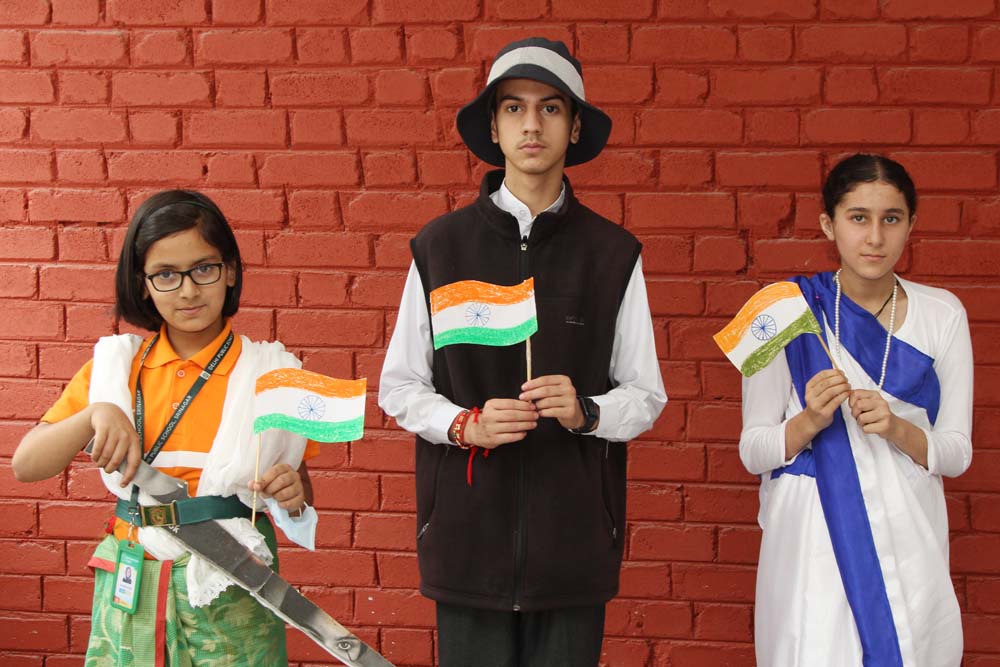 LRC celebrates Independence Day
---
15 August, the date any Indian can hardly forget, The Day of Freedom, The Day that bought hope, The Day that made India independent, seventy-four years ago, is celebrated with the same hope, enthusiasm, happiness, and patriotism.
Independence Day, also known as स्वतंत्रता दिवस is a proud day for each Indian and on 15th August 2022, India would mark its 76th year of being independent. The lockdown has affected each and every aspect of our lives and not to mention the changes that it has brought in the educational world. 85% of children born in India know about the significance and importance of Independence Day from the celebrations in their school every year. The Independence Day activities play an integral part in the learning and understanding of the children about the history and culture of their country.
The Learning Resource Centre of Delhi Public School celebrated "The Independence Day" on 12th August 2022. The guest of honor for the event was the principal of DPS, Srinagar, Ms.Shafaq Afshaan. The event started with singing of a patriotic song by the students of LRC. As a part of the event, a set of activities were planned which included:
Independence day Flag making competition
Thank the Covid Warriors
Patriotic Costume Competition
Poster Making Competition
Dance Performance
Virtual Tour
Apart from these activities, the students prepared Independence day speeches, the teachers organized movie event for the children wherein, everyone watched a movie together.
Do not let the pandemic dull your spirit and love for the country, and as Indians have always believed 'we shall overcome', Happy Independence Day.