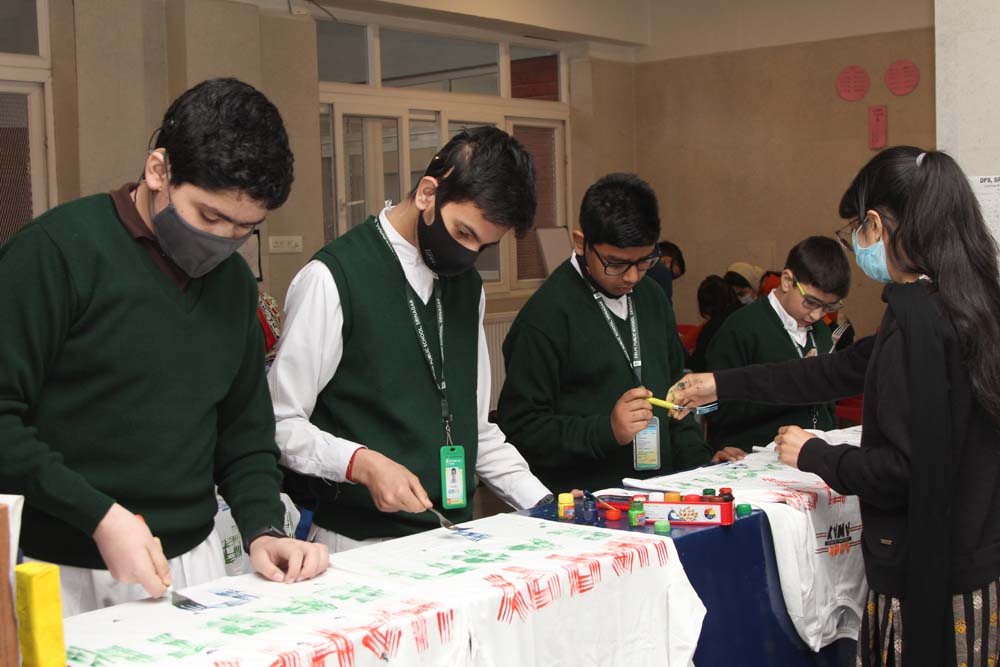 LRC celebrates Mother Earth Day
---
Every year the "International Mother Earth's Day" is celebrated globally on April 22 to spread awareness among people regarding the importance and the need to conserve the Mother Earth. It is a day to reflect on how humanity has been ill treating the planet Earth.
With the theme Hope, The Learning Resource Centre of Delhi Public School, Srinagar celebrated the International Mother Earth's Day today to raise the awareness among the children about the increasing environmental pollution and the need to preserve resources for the future generations.
A number of innovative activities were done on the day which included:
Skit on Mother Earth Day
Making Nature's Crown
Earth Day Scavenger Hunt
Newspaper globe,
T -shirt and fork activity
These activities not only added a fun element to the day but were a great source of learning for the children. The day was concluded in the school playfield where everyone pledged to keep the surroundings neat and clean.