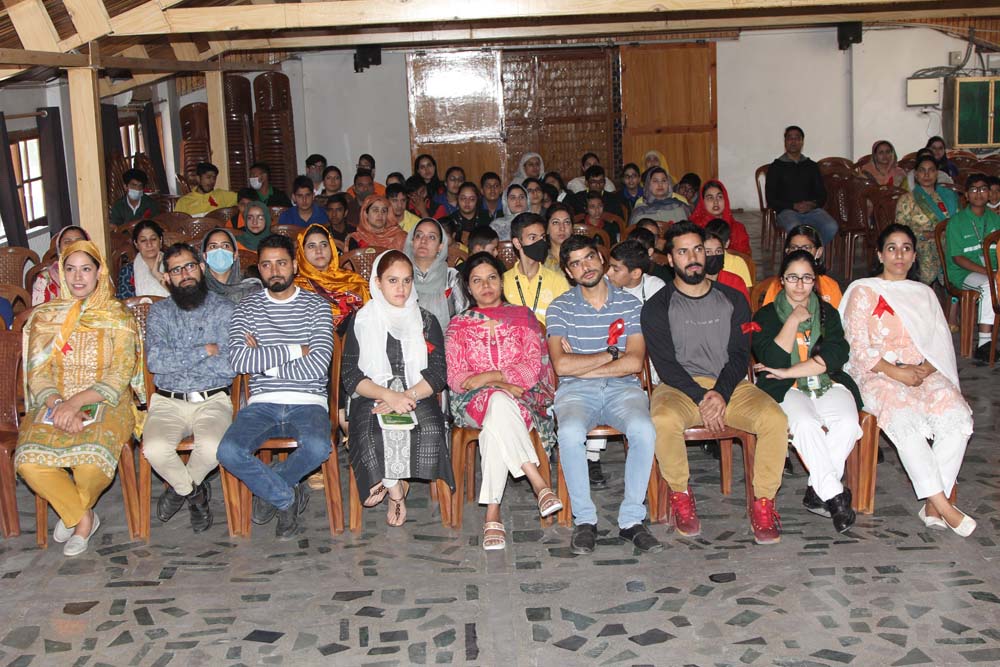 LRC celebrates 'World Dyslexia Day'
---
"If Children Can't Learn the Way we teach, then we have to teach the way they learn" – Robert Buck
On October 4, 2022, the world celebrates 'World Dyslexia Day' – a day to raise awareness about this common learning disability and what can be done to help those who struggle with it. This year, the theme of Dyslexia Day is "Empowering Dyslexic Learners", and to explore some of the ways in which dyslexic learners can be supported in the classroom and beyond.
The Learning Resource Centre of Delhi Public School, Srinagar celebrated The World Dyslexia Day on 7th of October 2022. The event was started with an inspirational note by the co-ordinator of LRC Ms. Munaza.
Students and Teachers participated in the event with great enthusiasm and fervor and their performances left the audience speechless.
Several activities were done during the event which included:
Ribbon Ceremony wherein the teachers and the students pinned up the ribbons in order to change its meaning from being a mistake to something meaningful
A brief presentation on Dyslexia: It included a few videos on the strategies and techniques that can be used to help the dyslexic students.
Dance performance: A teacher and student from LRC prepared a short performance to depict the life of a dyslexic student.
The event was concluded by a thankyou note from Ms. Muneeza.