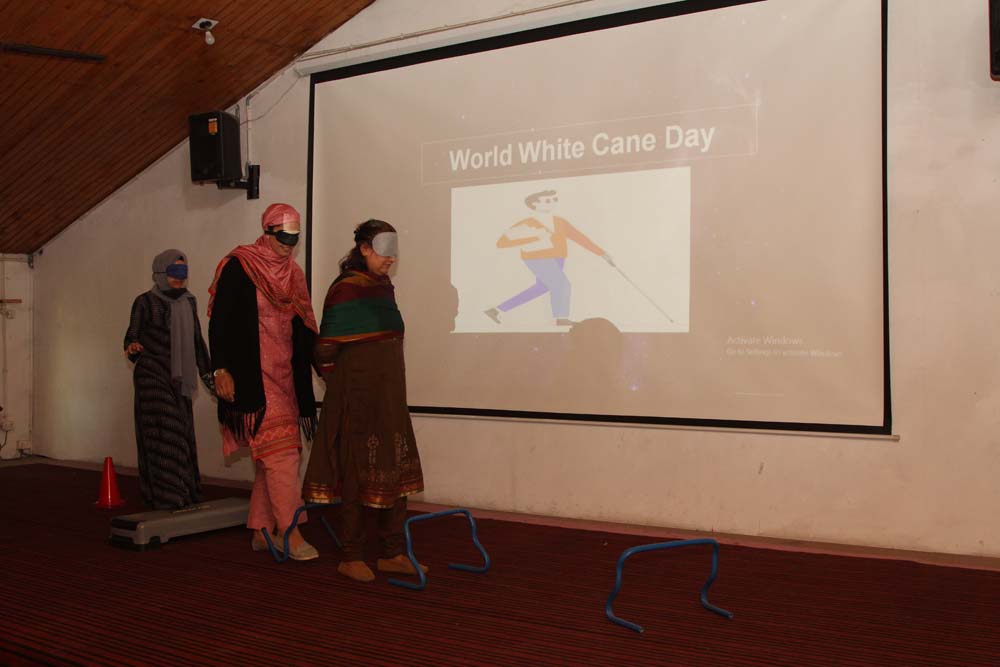 LRC celebrates World White Cane Day
---
"The most beautiful things in the world cannot be seen or even touched, they must be felt with the heart" – Helen Keller
World White Cane Day is celebrated on October 15 to recognize the importance of white canes for visually impaired people, who want to safely travel and maintain their independence. The day aims to recognize the active participation of visually impaired people in society and celebrate their achievements. The white cane is an important mobility tool that symbolizes the independence of blind people. Visually impaired people have been using the canes for centuries; however, the white cane was introduced in the US in the 1930s.
The Learning Resource Centre of Delhi Public School, Srinagar celebrated "The White Cane Day" on 15th of October 2022. The event was started with an introductory speech by one of the students namely Suhaib and it was followed by a video depicting the day of a visually impaired student at school. Several activities were done during the event which included a song sung by two of the visually impaired students.
The students and the audience participated in the event with great enthusiasm wherein they played a few games like blindfold, cross the hurdles etc so that they can experience a moment of being impaired of vision.
Two of the students from LRC hosted a show on the Radio dps to spread awareness.
The event was concluded by a vote of thanks by the principal Ms. Shafaq Afshan.