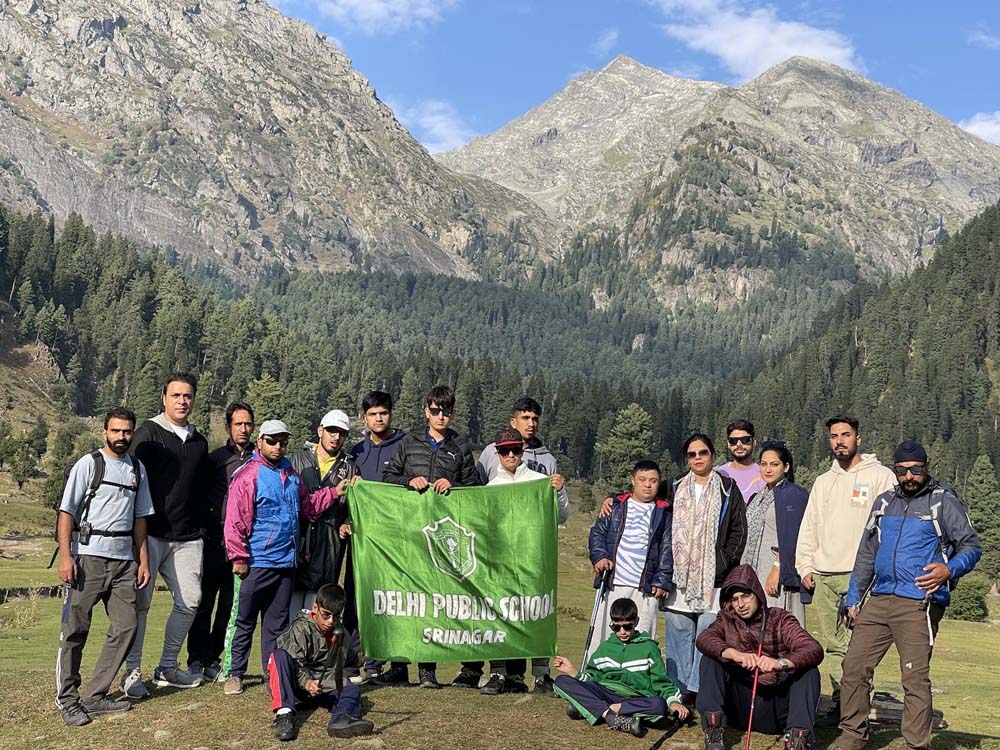 Memorable Night Camp at Aru Valley: LRC Students find Adventure, Friendship, and Serenity
---
The LRC students of Delhi Public School Srinagar embarked on a memorable night camp at the enchanting Aru Valley in Pahalgam on September 21, 2023. Beneath a blanket of twinkling stars and a pristine sky, the students relished the freedom, adventure, and camaraderie that this experience offered.
Supervised activities like mountain trekking, stream crossings, and tent-building filled the evening with excitement and laughter as students energetically participated. Ms. Munaza, the department coordinator , added warmth to the occasion with a bonfire and her gracious presence, dancing with the students and sharing jokes and stories.
The highlight of the night was the DJ's foot-tapping music, which kept the students dancing late into the evening, creating unforgettable moments. Scrumptious meals and snacks punctuated the night, elevating the overall experience.
As dawn broke on September 23rd, the camp concluded with a refreshing breakfast, leaving indelible memories for all the participants. This night camp at Aru Valley blended adventure, friendship, and the serenity of nature, allowing the students to break free from their routine and forge lifelong memories. It was an event that will be cherished by the students for years to come.