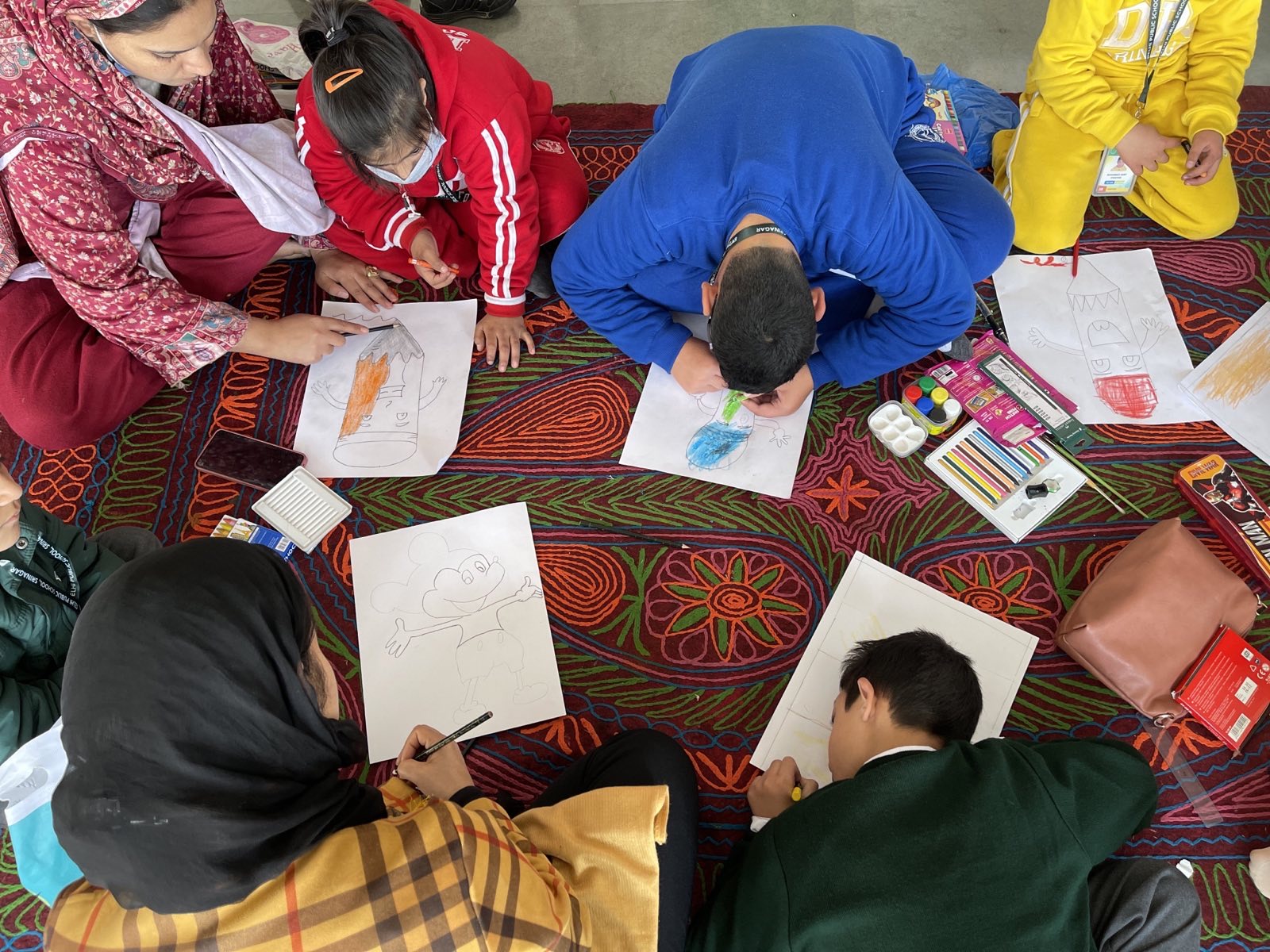 The "Pencil and Drawing Day" celebrated at LRC
---
'Drawing Takes Time. A Line Has Time In It "- David Hockney.
The "Pencil and Drawing Day" was celebrated in LRC department of DPS Srinagar on 6th April, 2023. This day is dedicated to the artist inside us and encouraging it to come out, and then letting it flourish every day of the year to follow!
Exploring different types of pens rather than the regular stick pen to the decadent fountain, the humble pencil often has a tendency to be overlooked. That's why Pencil and Drawing Day is here to remind everyone just how amazing a stick of graphite encased in a tube of wood can be!
In order to aware the students about the same, the 'Pencil and Drawing Day' was celebrated by the LRC department of the Delhi Public School, Srinagar. There were many activities that were done which included Portrait / Sketch, Cartoon Making, Scratch Drawing, Drawing with Paint Brush, and Free Hand Drawing. Students were very excited while participating in different activities. The event was organized to encourage the children for the purpose of enhancing their talents and emotional being since students were able to take their mind off their worries and focus on their creative skills.
Quoting a well saying, "The eyes are a window to the soul. Drawing is the door. A picture speaks a thousand words and drawing acts as a bridge of expression, transporting them to better place mentally".