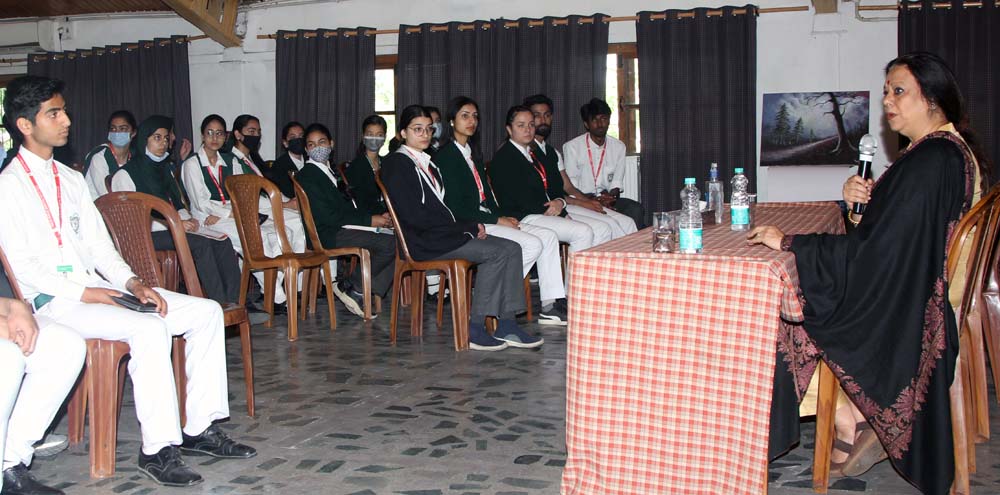 A heart-to-heart session on Art with Ms. Ina Puri
---
A thoroughly fulfilling and interactive session with Ms. Ina Puri was held on April 6, 2022, at DPS, Srinagar. She interacted with a group of over 50 students from Classes IX-XII on the Topic "Changing Face of Art and Artists in India" and "Future of Curation in India". The session focused on Ms. Ina's initiation, journey, and learnings through the span of her illustrious and inspiring career path.
Ms. Ina Puri is a writer, biographer, documentarian, art curator, and art collector. She has achieved considerable success over the years through her work and has authored memoirs, edited several major publications on contemporary Indian artists including In Black & White, Raghu Rai's Kolkata, the authorized biography of Manjit Bawa, and Faces of Indian Art, as well as curated celebrated exhibitions. Ms. Ina has won the National Award for Meeting Manjit, a documentary she produced on Manjit Bawa. The Portrait of an Artist in the World on Paresh Maity and Neami Ghosh is her most recent publication.
In her interaction with the students, Ms. Ina pitched a presentation showcasing her works and achievements. Sharing some insights about her journey with the students she said that she began by writing about the artist and then her next step was curation. She has curated the works of several well-known artists in India. Commenting on the session she said that she believes, she has started a long association with the school and will be visiting the campus on a regular basis.