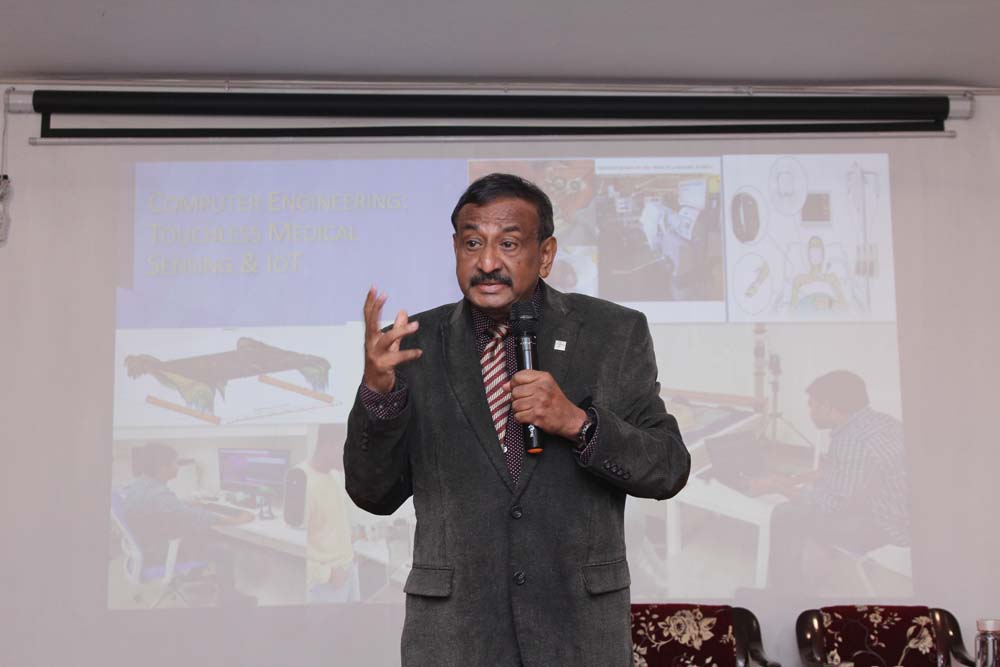 A Session with Dr. Javed I Khan on the Future of Computer Science & Artificial Intelligence
---
On the 8th of November, DPS Srinagar organized a career awareness session with Dr. Javed I Khan, a distinguished Professor and Chair of the Department of Computer Science at Kent State University. The event aimed to enlighten Class 11th and 12th students about the promising future of Computer Science and Artificial Intelligence (AI) as prospective career choices.
Dr. Javed I. Khan is a Professor and Chair of the Department of Computer Science at Kent State University. Dr. Khan's research team specializes in applying multi-are expertise to cross-cutting problems in large scale cyber/network infrastructure, perceptual engineering and modeling of complex systems. Dr. Khan's lab is currently working on network based systems, next generation network architecture, cross-layer communication, and active and programmable networking. His cross area research has been funded by various agencies including the U.S. Defense Advanced Research Project Agency (DARPA), the National Science Foundation (NSF), the National Aeronautics and Space Administration (NASA), the Air Force Research Laboratory (AFRL), the State of Ohio, and the international financial institute, World Bank. Dr. Khan has authored over one hundred reviewed publications and has served as editor for more than one hundred articles in his field, and served on national panels about next generation communications.
Dr. Khan began the session by providing a comprehensive overview of Computer Science and Artificial Intelligence, highlighting their significance in today's world. The professor delved into the latest trends and developments in the field, shedding light on cutting-edge technologies and their applications. Dr. Khan explored the diverse career opportunities available in the realm of Computer Science and AI, emphasizing the global demand for skilled professionals. The session included guidance on educational pathways, including the importance of higher education and various specializations within the field.
Dr. Khan highlighted that Computer Science and AI offer a wide array of career paths, including but not limited to software development, data science, machine learning, and cybersecurity. The session underscored the importance of continuous learning and staying abreast of emerging technologies, given the dynamic nature of the field. Students were encouraged to consider pursuing higher education in Computer Science and related disciplines, with Dr. Khan offering insights into various academic pathways. Students had the opportunity to engage in an interactive Q&A session, where they could seek advice, clarify doubts, and gain insights from Dr. Khan's vast expertise.