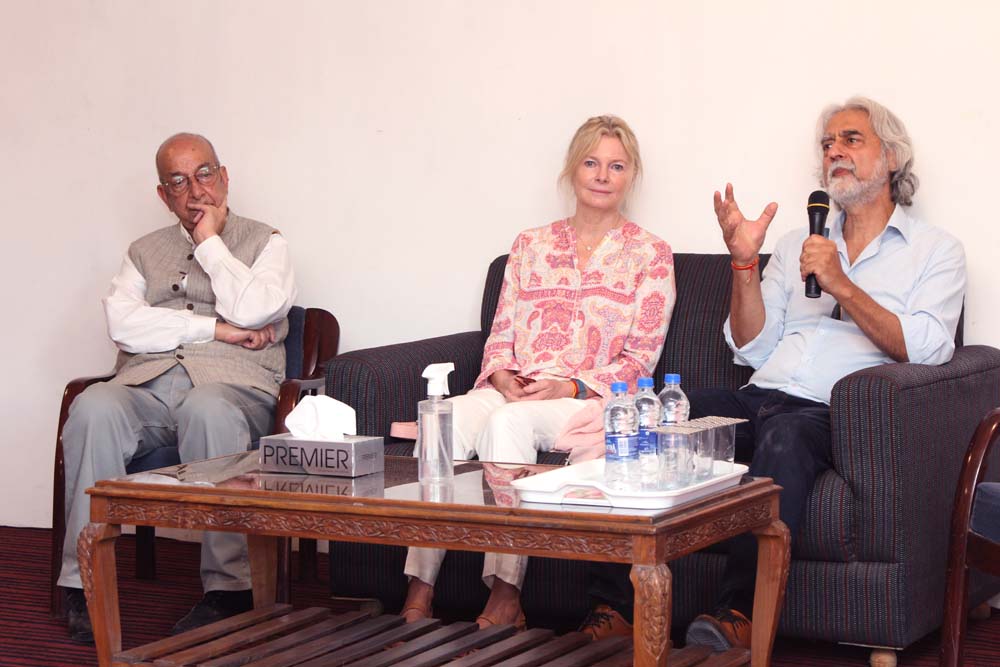 A session with Professor Helena Rosenblatt and Professor Vasant Dhar
---
An interactive session was held with Professor Helena Rosenblatt and Professor Vasant Dhar, in Junior College Auditorium on September 20th.
Professor Helena Rosenblatt, recent recipient of a Guggenheim Foundation Fellowship, teaches in the PhD Programs in History, French, and Political Science, and the MA Program in Liberal Studies at the Graduate Center. She is Professor of History at The Graduate Center, CUNY. She is also a faculty member of the M.A. Program in Biography and Memoir. Her many books include Liberal Values: Benjamin Constant and the Politics of Religion and Thinking with Rousseau: From Machiavelli to Schmitt. Professor Dhar received his Bachelor of Technology in Chemical Engineering from the Indian Institute of Technology in Delhi, and his Master of Philosophy and Doctor of Philosophy in artificial intelligence from the University of Pittsburgh. He joined Stern Business School in 1983. Vasant Dhar is Paduano Fellow, Professor, Head of the Information Systems Group and Director for the Center for Digital Economy Research at the Stern School of Business at NYU. Professor Dhar teaches courses in Data Mining and Knowledge Systems, and Financial Information systems. He has written over 100 research articles, funded by grants from industry and government agencies such as the National Science Foundation.
While addressing the students, Prof Rosenblatt talked about liberalism in a historical framework. She spoke about the emergence of liberal practices and the nature of the illiberal challenge to an understanding of liberalism as individual freedom. She also gave a purview about natural affinity between liberalism and democracy, And from where do threats to liberal principles in universities emerge?
Prof Dhar shared his vast experience with regards to Data Mining, Analytics and Artificial Intelligence. He discussed the global scenario of Business Intelligence and AI and guided students to keep a check on current industry requirements, pursuing a relevant IT course in today's world as it is becoming increasingly difficult to get good talent. Domain skills do not come easily, and hence poses a serious challenge. But the more significant opportunities are in upgrading to data mining, analytics, business intelligence etc.
The session was very lively and enlightening and the guest speakers were asked vast range of questions regarding their respective area of expertise. Both professors were impressed by the level and scope of questions asked by the students and responded to each query suitably and satisfactorily.