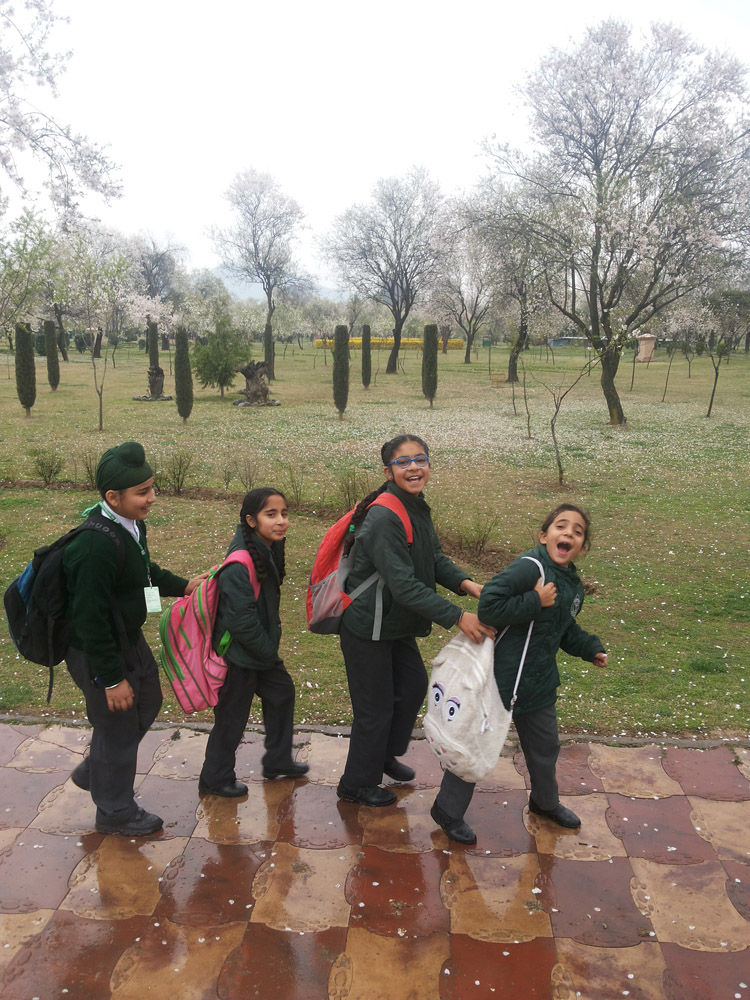 A trip to Badamwari
---
"Walo Ho Baagwano Nov Bahaarukh Shaan Paida Kar
Phalan Gul Gath Karaan Bulbul Tithui Samaan Paida Kar…. "KALAM-I-MAHJOOR
"No winter lasts forever.
No spring skips its turn."
On 28th March, 2017, the school organised a trip to one the famous gardens of Kashmir, Badamwari (Almond Garden) for the students of grade III. The trip was planned in order to ease their senses with the aesthetic view of the mesmerizing beauty of nature on the very onset of spring.
The incharge of the wing, Ms.Bilquis Qadir, along with the staff members took students from school at 9:30am and came back by 1:30pm. Students were quite enthusiastic about the trip, as it was the first school outing of this season. The sign of joy was clearly evident from their innocent faces. The trip helped in enriching the students with information related to the various historical places that they came across while on way to Badamwari like the famous Well, Almond Sculpture, Hari Parbat Fort and the temple of Sharika Devi. The students were excited to see the famous Nigeen Lake and witness the vibrant and colourful almond trees in full bloom(Badam Phulai) marking the onset of spring in Kashmir. The sight provided a soothing effect to the eyes of every visitor.
Students enjoyed the trip and observed the marvellous garden with great admiration. It was a fun trip and everyone felt close to nature and appreciated the beauty of badam phullai.