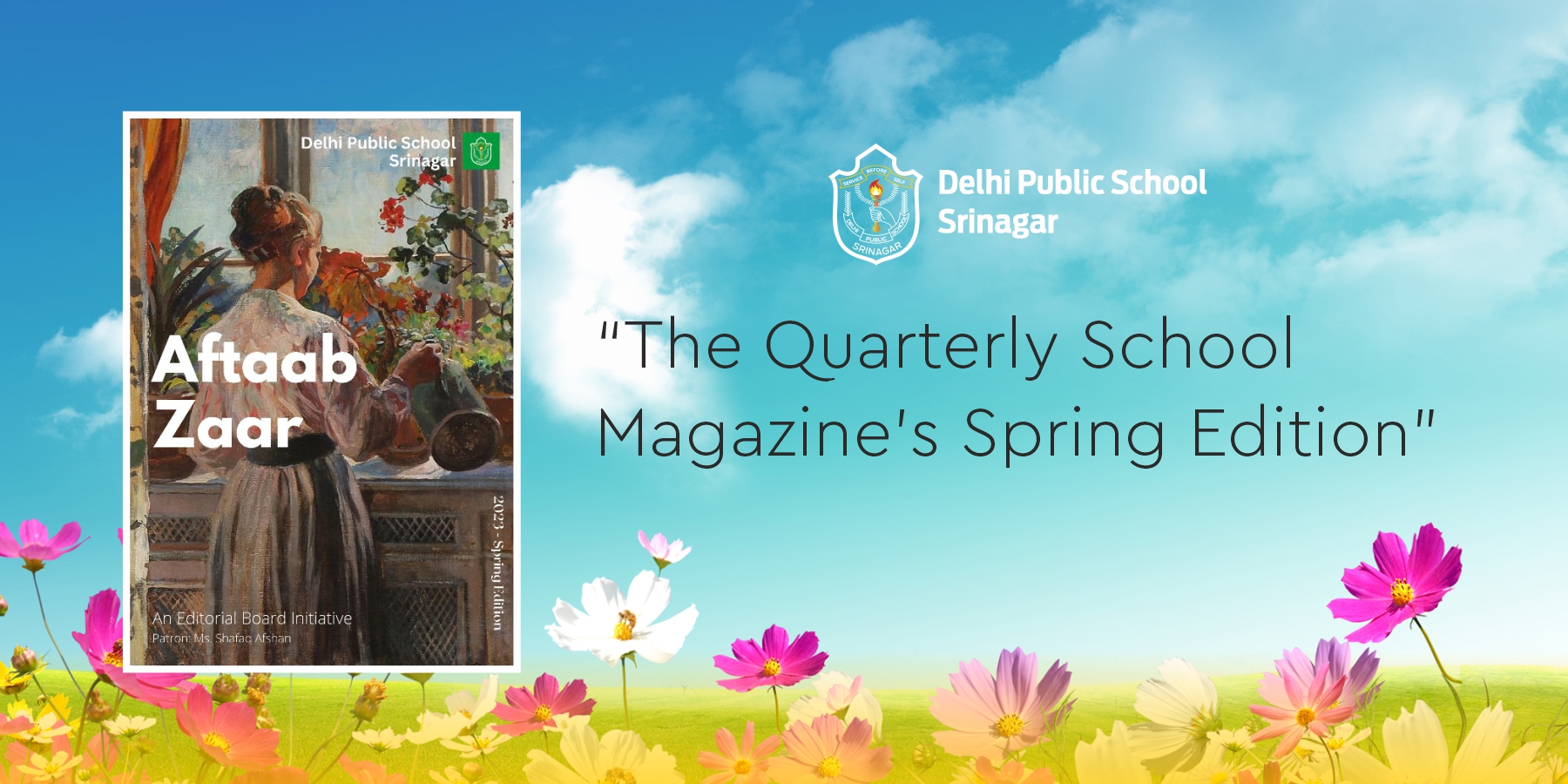 Aftaab Zaar – Spring Edition 2023
---
Dear readers
It is our distinct pleasure to present to you the spring edition of our quarterly school magazine, Aftab Zaar. It seems like only yesterday when the maiden issue of this newly revived magazine went live with its winter edition and as they say, "if Winter comes, can Spring be far behind"?
As we witness the blooming buds topped with the canopy of blossoms all around, we cannot help but hope to make Aftab Zaar an addition in that direction – a reading that instills in all our readers, a desire to start anew, no matter how long the winter, no matter how shrouded the vision.
We anticipate this magazine to live up to the standards that its previous issue coupled together with the expectations of all its readers has set for it.
May we read & read for better.
The Editorial Board
DPS, Srinagar