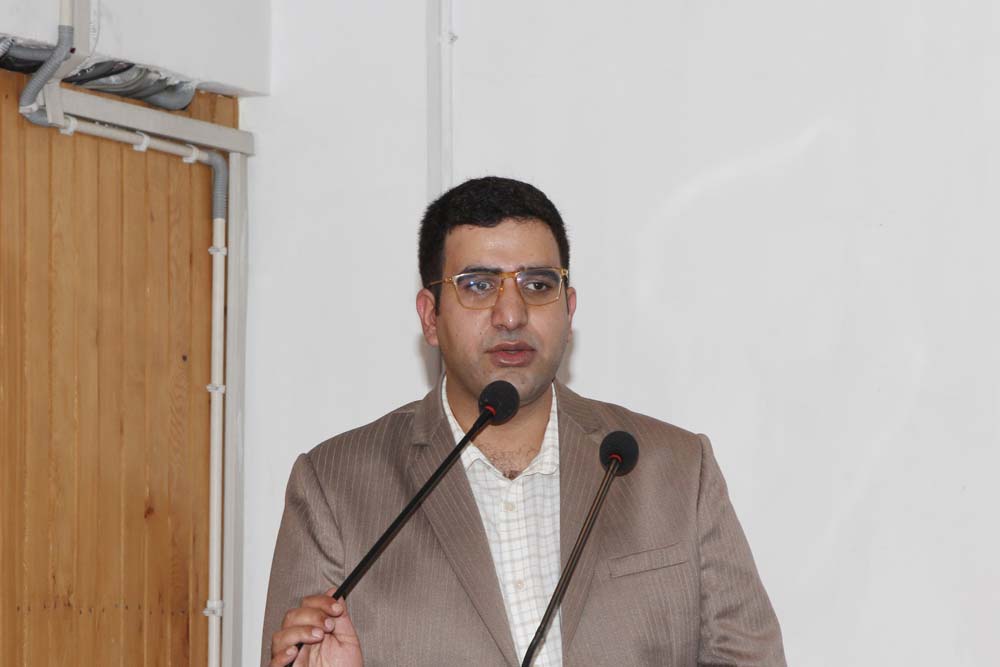 Alumni Talk- Session with Furquan Moharkan
---
With the idea to host the alumni having all sorts of diverse profiles, to provide to the current batches, a glimpse of what they are doing academically and professionally, what students can expect in the area they wish to pursue and how they can prepare for the same, a session with DPS Srinagar Alumni, Furquan Moharkan was held to address the Class XII students on May 24, 2022. Coming back to a place that shaped the trajectory of one's own life is a priceless and unexplainable experience. Furquan described his life at DPS Srinagar as an exciting educational journey, and thanked the school for the inspiring, all-round education it gave him. "It is my honor to come back and make a contribution to my Alma Mater and to DPS Srinagar in whatever way I can." he said.
Furquan is a Business Journalist with eight years of experience and a best-selling author. He has extensively covered India's debt market crisis, banking crisis and wrote a book on the fall of Yes Bank. The book "The Banker Who Crushed His Diamonds: The Yes Bank Story" was officially released in February 2021 and much to everyone's expectations, it became an instant best-seller. Within two months of its release, Furquan signed a deal with Almighty Motion Pictures for the movie rights of the financial thriller. The crisp page-turner will now be adapted for screen. He currently works at Staff Writer in The Morning Context.
He then spoke on the aspect of being from an investment banker to a journalist. He gave extra input on the balanced decision making and risk taking. He also added on details of how perseverance, patience with dedication can lead to success in any field. He interacted with the students and gave career guidance regarding higher studies and how the school supported them at every step of their university admissions.
Furquan shared his time spent at the DPS Srinagar and referred to himself as being the most "notorious kid" back in the days. He said that "despite all the trouble-making, the school nurtured us and gave us a space to not only realize our talents but also channelize it in right direction".