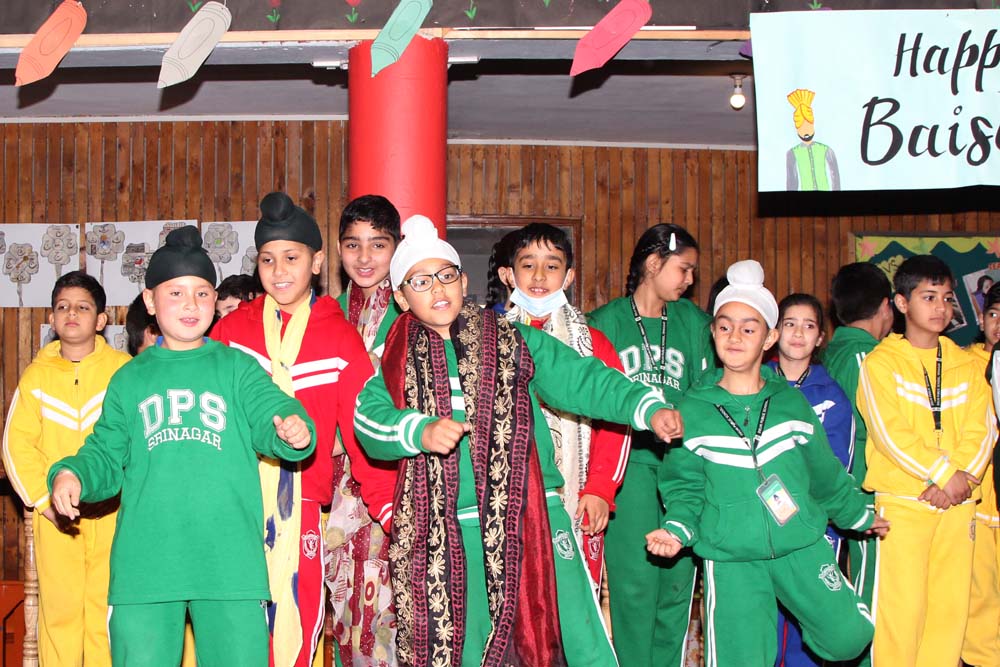 Assembly held to celebrate the upcoming festival of Baisakhi
---
Baisakhi festival is a very popular and widely celebrated festival in North India. It marks the spring harvest day for the farmers and is revered across India. On the eve of Baisakhi, a special assembly was held by the Grade 3 students to mark the harvest festival of Baisakhi through events weaved with vibrant colours. The purpose of the assembly was to celebrate the festival of harvest and to spread awareness about its significance among their peers.
The assembly commenced with the students reciting the prayer, followed by a brief introduction about Baisakhi by a student stating the significance of the festival. He explained that Baisakhi, also known as Vaisakhi, is a landmark harvest festival celebrated across Punjab and other parts of north India. While Baisakhi is widely celebrated in Punjab on a grand scale, it also marks the beginning of New Year as per the Sikh calendar.
Next, the students performed a group dance on a popular Bhangra song, which added a festive atmosphere to the assembly. The students dressed up in clean uniforms and their performance was applauded by the audience.
After the dance performance, students highlighted the importance of the festival in Sikhism and how it celebrates the harvest season. Finally, the assembly ended with the students singing a popular Punjabi folk song, "Bisakhi aye". The song was sung in unison and left everyone in the audience tapping their feet and humming the tune.
The special assembly held by Grade 3 students was a great initiative to spread awareness about Baisakhi and its significance. The enthusiasm and participation of the students were commendable and it was heartening to see them celebrate their culture and traditions with such zeal.