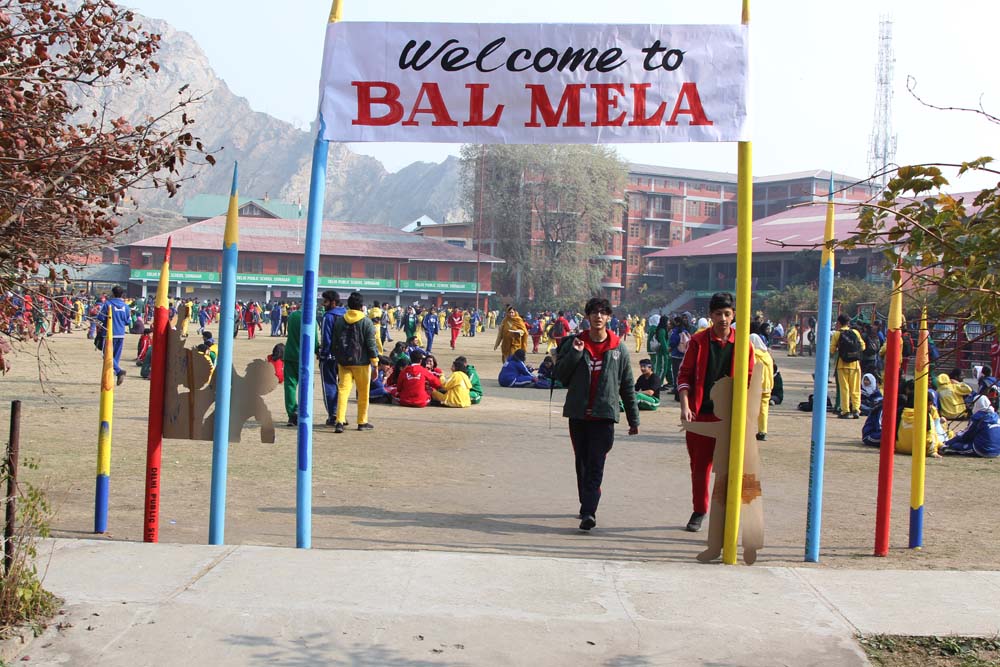 Bal Mela organised on Children's Day in DPS Srinagar
---
Delhi Public School (DPS) Srinagar organised a Bal Mela on November 14th 2023 to commemorate and celebrate Children's Day. The mela aimed to create a memorable day for the junior students while highlighting the talents and organizational skills of the senior students.
The highlight of the Bal Mela was the array of food, gaming, and cinema stalls, which were exclusively organized by the senior students for their junior counterparts. The stalls featured an assortment of delectable treats, including mouth-watering snacks, refreshing beverages, and tempting desserts. The senior students demonstrated their culinary skills by preparing and serving a wide variety of delectable delicacies, ensuring that the junior students had a delightful gastronomic experience.
In addition to the culinary delights, the gaming stalls offered an exhilarating experience for the junior students. The senior students designed and operated engaging games that challenged the young minds and encouraged healthy competition. The gaming stalls were filled with laughter, cheers, and excitement as the junior students enthusiastically participated and showcased their skills.
Furthermore, the cinema stalls provided a unique opportunity for the junior students to enjoy entertaining movies in a festive setting. The senior students curated a selection of age-appropriate films, ensuring that the junior students had a memorable cinematic experience. With popcorn and beverages in hand, the young audience was captivated by the movies and thoroughly enjoyed the immersive cinematic ambiance.
M. Shafaq Afshan, Principal of DPS Srinagar, expressed her delight at witnessing the camaraderie and creativity displayed by the senior students. She said, "The Bal Mela not only celebrated the spirit of childhood but also fostered a sense of responsibility and leadership among our senior students. It was heartwarming to see them organizing such a remarkable event for their younger peers. This event truly exemplifies our school's commitment to holistic education and the overall development of our students."
Mr. Vijay Dhar Chairman DPS Srinagar said "At DPS Srinagar, we strive to create and nurture besides academic excellence, creativity, camaraderie, and leadership skills among the students, while also providing a platform for the students to showcase their talents. The successful conduct of Bal Mela reflects our commitment to these ideals".