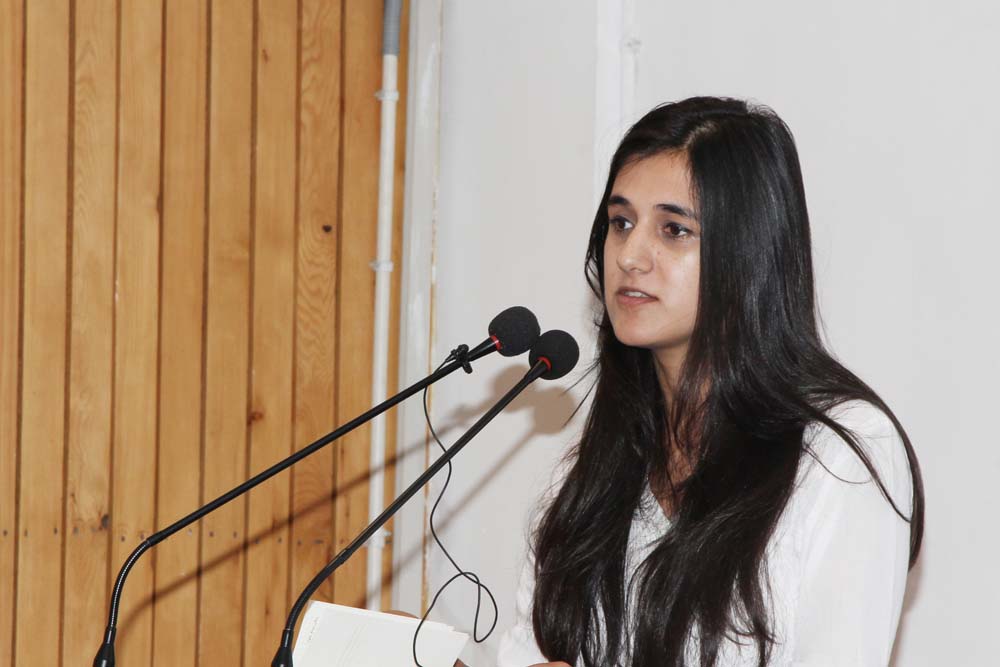 Career counselling session with Tarika Khattar
---
Career planning is the most important step in an individual's life. It is a must in order to make students realize and help them in gaining maximum success and happiness from the hours they start learning and investing for their career. Towards this end a career talk session was held for Class 9th to 12th students in order to develop an insight among them about their college application, when to start, writing a strong essay and obtaining letters of recommendation. The expert for the session was Ms. Tarika Khattar.
An alumna of The British School New Delhi from the class of 2009, Tarika Khattar is an entrepreneur with a passion for History and Technology. Tarika creates online products that help make history more accessible in a non-academic setting. She is also the co-founder of startups, Darcode and Vibe. She has done her bachelors in History (Honors) from University of Chicago and Masters of Philosophy from University of Cambridge in Modern South Asian Studies. Tarika is currently pursuing PhD from University of Cambridge.
Ms. Tarika shared her experience with the students about her application process, drafting essay, application requirements, admission interviews, and advised the students on how to write their application essays that can make their application stand out, key components of the college application, transcript, score reports and letters of recommendation. Some of the other aspects discussed in the session were college planning, grades, test scores, extracurriculars, applying for financial aid, choosing the right college and course.
She connected to the students real quick. Her words created inquisitiveness in the minds of the students. The session was very interactive. Students were taking keen interest in understanding about the entire application process.