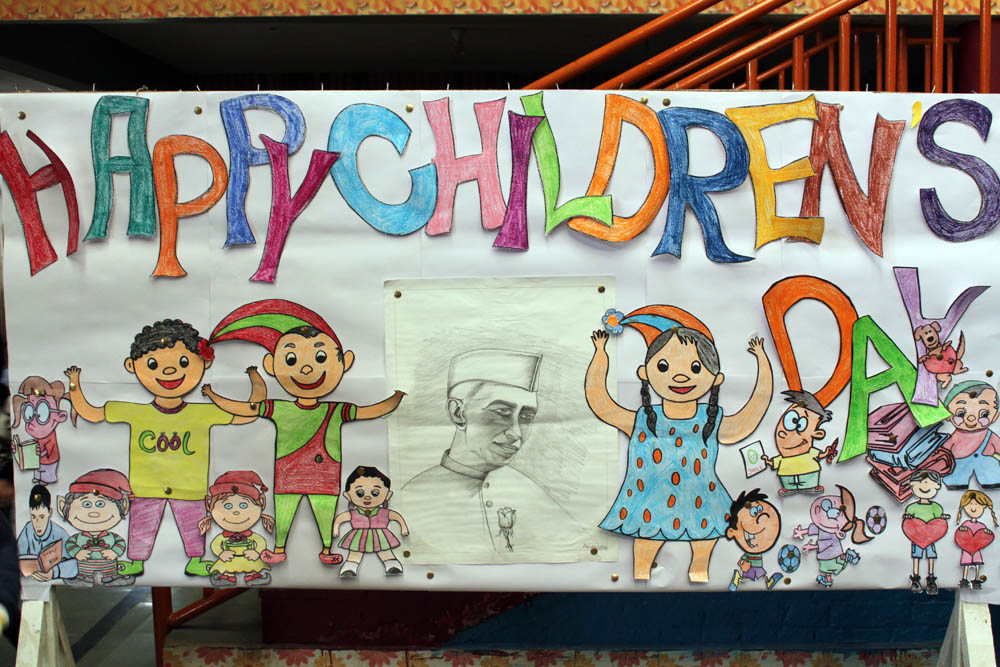 Children's Day Celebrations by Tiny Tots
---
Time for some splashing fun. Cheers 'n' Jolly time for everyone because it's Children's Day. May the love and laughter always stay on every child's face.
Teacher, Teacher, aaj naa kuch kehna humko. Aaj hum khoob mauj udayenge, saal bhar toh aapki humne suni —— Aaj hum baate aap ko apni batayege……. HAPPY CHILDREN'S DAY!!!
Children's Day was celebrated as a day of fun and frolic by the students of L.K.G to II today— 14th November' 2014.
The Tiny Tots wing was a sea of colour with all students dressed in casuals romping around and  where the sound of music, laughter and excitement on each child's face was a sight to behold.
Our  Tiny Tots was entertained by wonderful performances given by the teachers stressing to imbibe the values of discipline, sense of order, cleanliness, beauty, and above all innocence.
While remembering  Chacha Nehru , the students took a pledge of being more responsible,caring and loving human beings.
A day marking childhood, Children's Day celebration focused on children and their enjoyment.