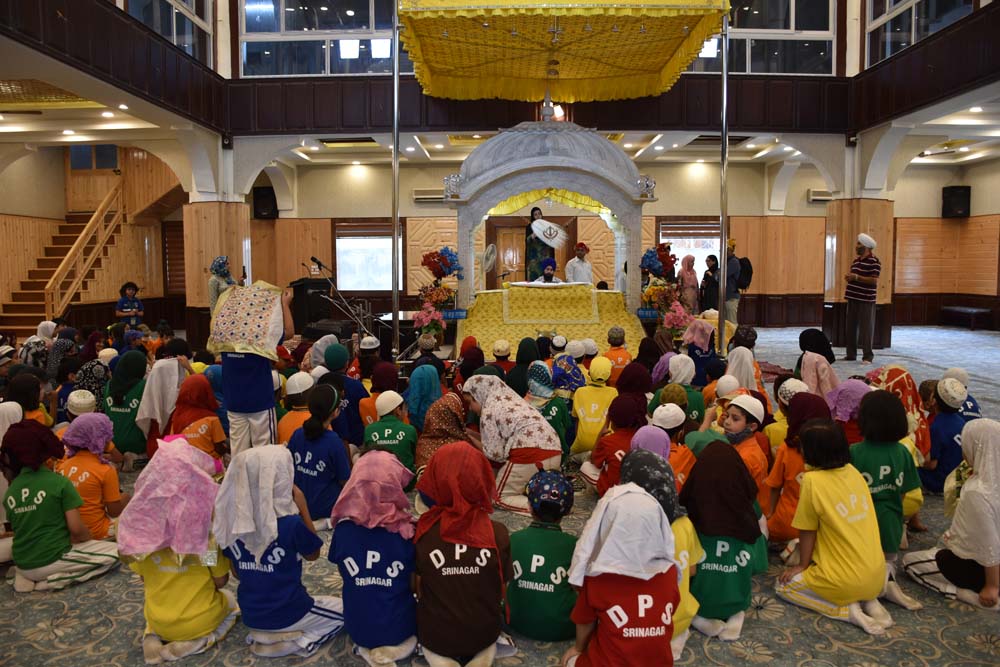 Class 1st students visit religious places
---
God is worshipped in different names, in different religions but the message is the same – Be kind, Speak the truth and Pray to God. Every one of us worship God, we all pray – that is our act of showing respect and love to God. Most religions have structures that serve as places of worship.
Learning is best when it is built around doing. For this, students of class 1st were taken around the city to visit different religious places on 20th August, 2022. The visit started with Holy Family Catholic Church, situated at Mualana Azad Road. The students were given a brief on the culture and faith of Christianity. Next, the tiny tots were taken to Gurudwara Chatti Patshahi, one of the most important Sikh Gurudwaras in Kashmir. They were very excited about this new experience. They followed the procedure and accordingly covered their heads, and paid their due respect to the holy book –'Guru Granth Sahib'. The students were also taken to the 'langar hall' where food is cooked and served without any discrimination. The curious bunch were next taken to the Hazratbal Shrine where they were informed about the tradition and the way of worship. They also had lunch there, under the shades of mighty chinars. The final destination was Zeashta Devi temple. Students learnt about the heritage and culture of the temple and the faith of systems. They also witnessed the serenity of the place.
Each of the places had its own unique beauty and the students had great time along with a remarkable learning experience.