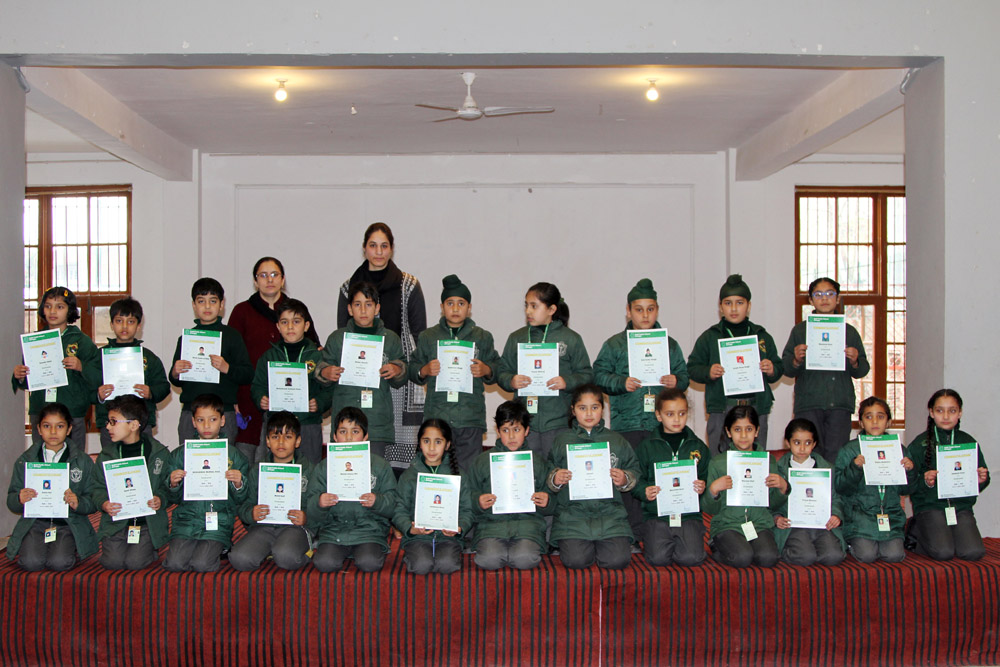 Class III Celebrates Graduation Day
---
"IT IS TIME TO MAKE NEW FRIENDS, TO SET NEW GOALS AND TIME TO GO TO BIGGER CLASSES."
The graduation day of class III was celebrated on 22nd March, 2017 with great zeal. The students had graduated from the TINY TOTS to JUNIOR WING. It was a time of celebrating their first tiny step towards their successful future.
The ceremony took place in school's Indoor Stadium. The ceremony commenced with the words of wisdom shared by Ms. Bilquis Qadir, Incharge of Junior Wing, encouraging and inspiring the young graduates. Then the teachers of Junior Wing sung the prayer for our little graduates to boost up their spirits. The students were quite enthusiastic and excited about the whole affair. It was overwhelming to know that the students were already aware about the whole concept of graduation ceremony and were quite excited to shoulder the responsibility that comes with it.
The students were felicitated by the concerned Incharge of the wing who awarded them with the graduation certificates. Group photos of all the sections were clicked along with the Incharge and respective HR teachers. All the students were really overjoyed and enjoyed the ceremony to their fullest.
The ceremony concluded on the positivity of looking forward to the new beginning while celebrating the end of a happy past.