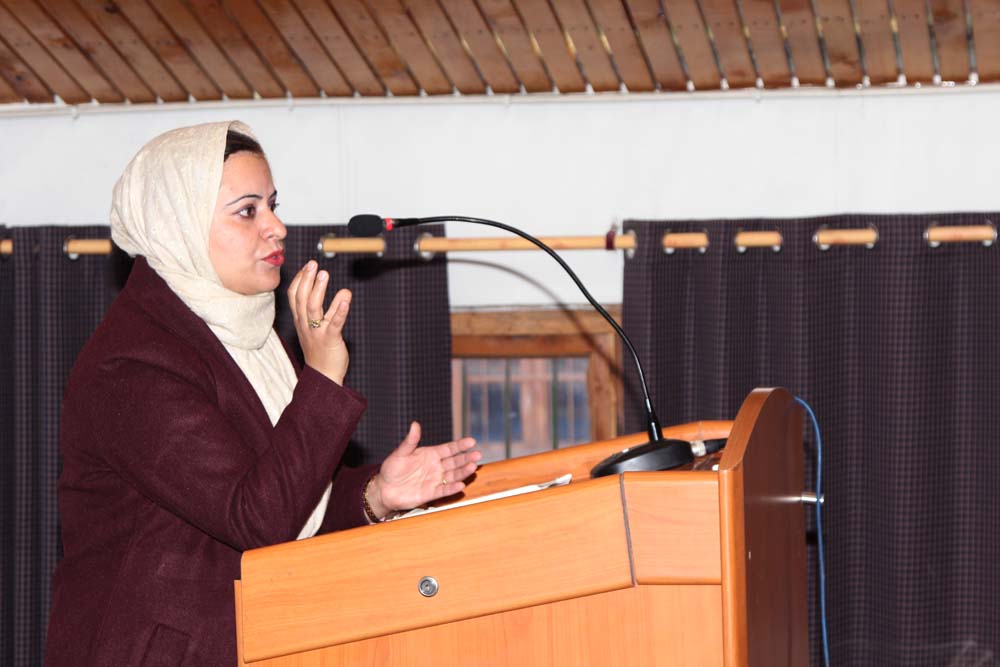 Class LKG parent orientation
---
Delhi Public School, Srinagar organised an orientation programme on 8th and 9th march 2023, for the new set of parents to familiarize them, "as partners in progress" with the curriculum, rules and regulations of the school, teaching methodologies and the co-scholastic activities.
The Orientation began by the welcome speech by Mrs. Shafaq Afshan principal, Delhi Public School Srinagar. The parents were welcomed to the new academic session. The Principal spoke about the benefits of effective communication between parents and teachers; she laid emphasis on a strong connection with the school patrons. The principal introduced the incharges, class teachers and counsellors to the parents one by one according to their sections. Next Mrs. Radifa, the academic incharge gave the brief introduction of herself.
Mrs. Radifa spoke at length and parents were briefed about the rules and regulations of the school. She also made the new parents aware about the usage of school apps like campus manager and google classroom, which will help them to communicate with school administration and teachers The programme was further carried over by Miss Fozia, who laid emphasis on the holistic and creative development of the child. She shared few tips on good parenting. Moving further, she also spoke in detail about ways of nurturing a child with love and care to build a strong foundation for a glorious future. Later, respective teachers gave an overview of the various subjects and the activities which would be undertaken in the year ahead. Not to forget, the co-scholastic activities were also discussed that gave the parents an idea of the curriculum which is self-directed with hands-on learning activities that not only give our students a medium to fully utilize their creative talents and energies, but also help them in their all-round development. The programme was further carry forward by Dr. Shaista, school councilor, who threw light on the negative effects of screen time of the children and laid emphasis on the quality screen time. She further added by speaking about the over pampering done by parents for their children in the name of love and requested parents to avoid doing it, as it can hinder the child's development.
Last but not the least Miss Munaza, incharge LRC (learning resource center) introduced her department by sharing the details and facilities available at the department of LRC. She explained in detail, who all need LRC and whom to approach for the same.
The orientation programme proved to be a sincere effort made by the school in educating the parents to look after and guide their children in a proper manner. It also helped in evolving a common teaching strategy and helped the parents in identifying suitable follow up methods to reinforce the learning process of their children.