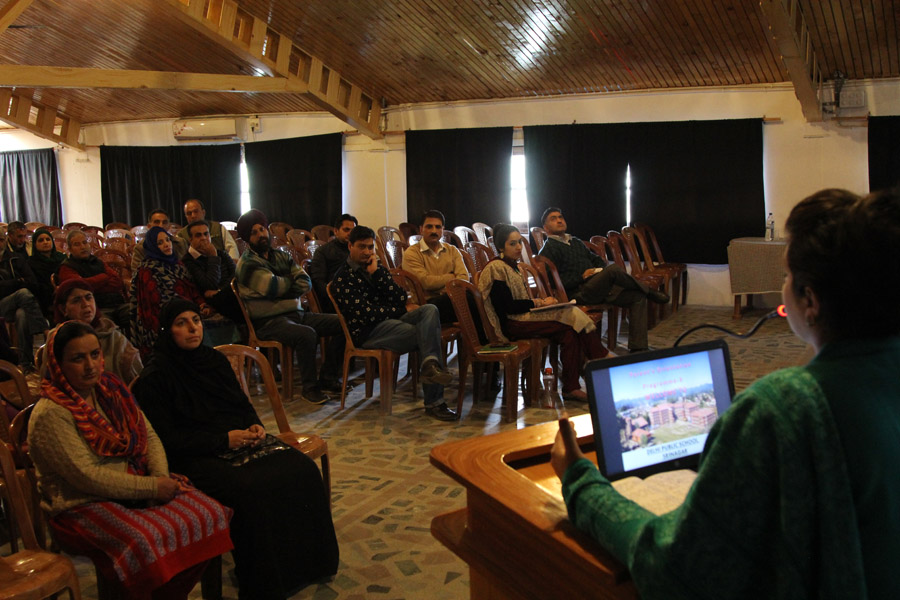 Class X Parent's Orientation Programme
---
An orientation programme for the class X parents was organised on 1st April, 2016. The purpose of the programme was to inform the parents about Formative Assessments (FA), Summative Assessments (SA), Eligibility Criteria for each subject, Activities – Life Skills and Work Experience and Assessment of Speaking and Listening.
The programme commenced with the welcome speech by Ms Saniya Rashid then Ms Asima Khanam detailed the parents about their role in the learning process. She explained the Triple M-Rule to the parents and made them understood the importance of regular communication. Ms. Asima explained the importance of 'Giving Time' to kids as well which really touched the parents.
Ms Munazah Reshi (counsellor) beautifully explained the importance of counselling and highlighted the general issues of kids. She explained the issues of adolescence and made parents understood the importance of understanding their children. Parents also asked certain questions which were answered beautifully.
Ms. Nowsheen (Academic Incharge) explained the evaluation part and discussed activities. All the subject co-ordinators updated the parents about the individual and group activities and answered their queries related to subjects.
Ms Asima informed the parents about various activities going on in the school and also explained the life skills and their importance.
It was great to see parents satisfied. They took keen interest in the programme. It was an interactive and informative programme and was appreciated by all.