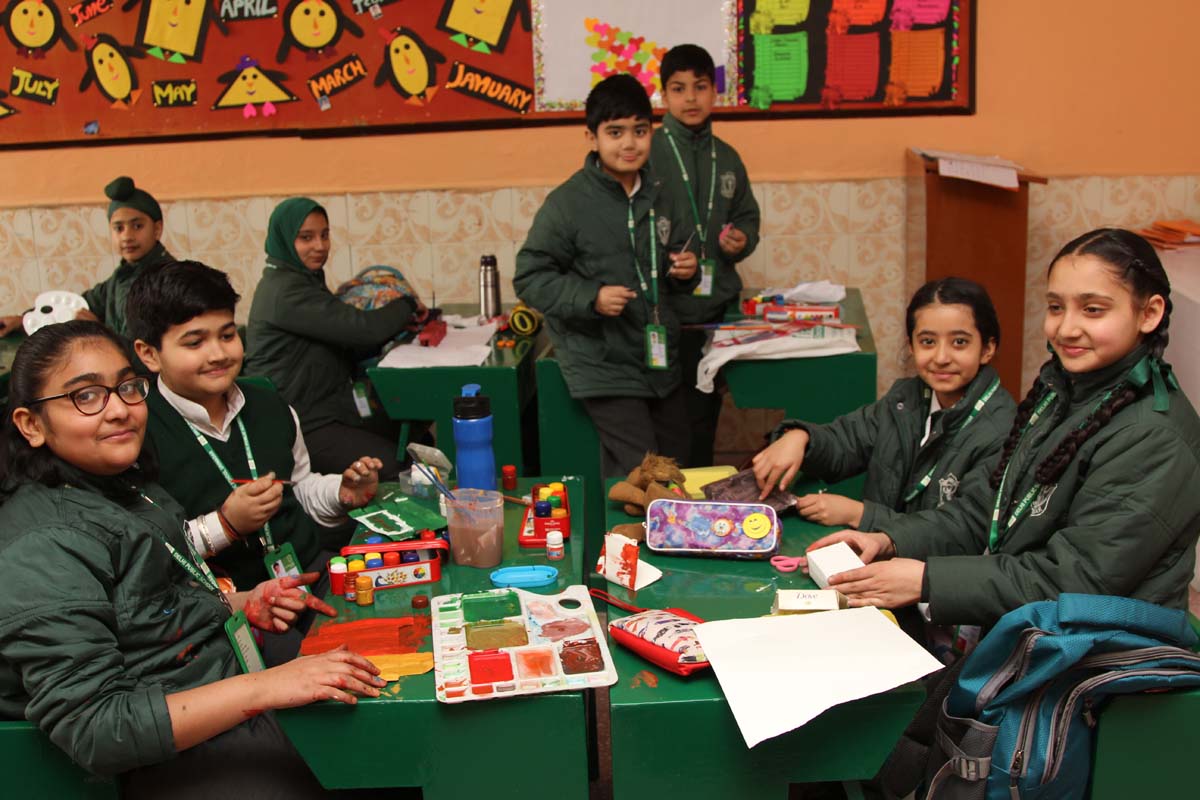 Commercial art activity conducted across the school
---
A commercial art activity was conducted across the school on Thursday 28-03-2019.
In TINY TOTS Wing children students tried to create commercial products of daily life. Classes 3rd and 4th made POP-UP CARDS with attractive designs.
In Classes 5th ,6th, 7th and 8th children created new packing of commercial products with new designs and different colour schemes. They also made posters of commercial products, and covered their products with small as well as bold slogans.
In Classes 9 and 10 students designed DUST COVER / BOOK COVER/ BOOK JACKETS in their own creative, attractive way.
Overall it was a very interesting and productive art activity. The main purpose of this activity was to create awareness about common commercial products. Students paid attention towards the things about which they use and often throw them into the dustbins without a second glance, and observe them as a complete commercial work of art.