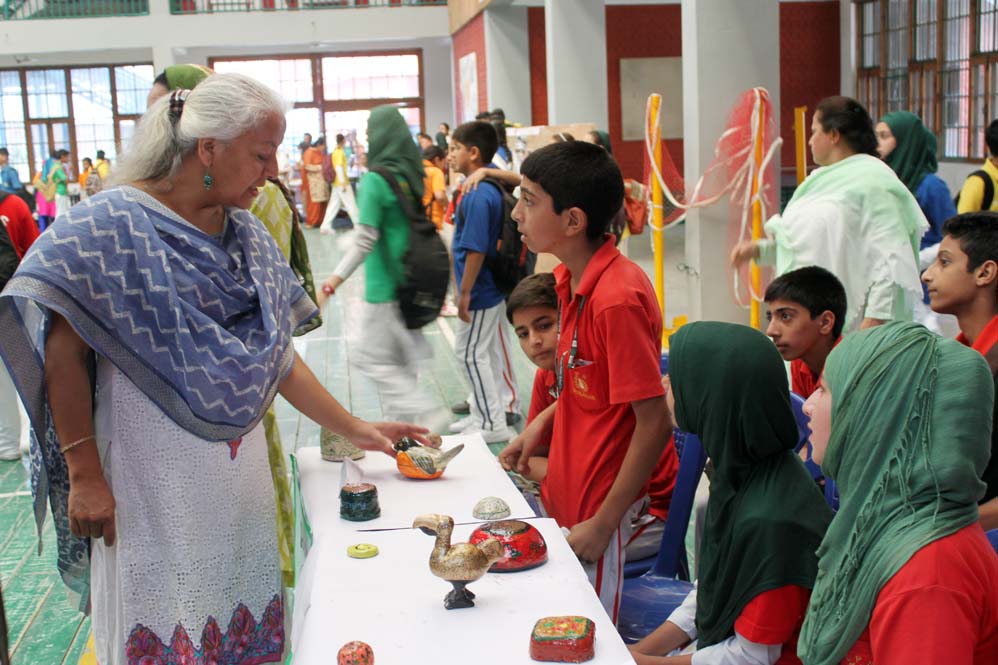 DASTAKARI MELA (Club Exhibition)
---
"Creativity is allowing yourself to make mistakes. Art is knowing which ones to keep."
Dastakari mela was held on 29th August,2014 from class 3rd to 8th at DPS,Srinagar with full vigour and enthusiasm. All the students seemed to be involved whole heartedly in the exhibition. The students displayed their artifacts like papier machie, sculpture, aari work. origami, willow work, etc.
The students showed great enthusiasm in speaking about their works like what they learnt in their respective clubs. Their work was judged by the panel of jury; Ms. Fareeda, Ms. Azhar, Ms. Hina and Mr. Tanveer. The exhibits were judged on the basis of work done, its presentation and the discipline of the house. The principal Mrs. Kusam Warikoo visited all the venues and questioned the students about their work. After interacting with the students the principal highly praised and encouraged them.
The beautiful thing about the exhibition was the proper co-ordination among the students form grade III to VIII. All the venues were properly managed by the students.
Overall, it was wonderful seeing the students showing their active participation.