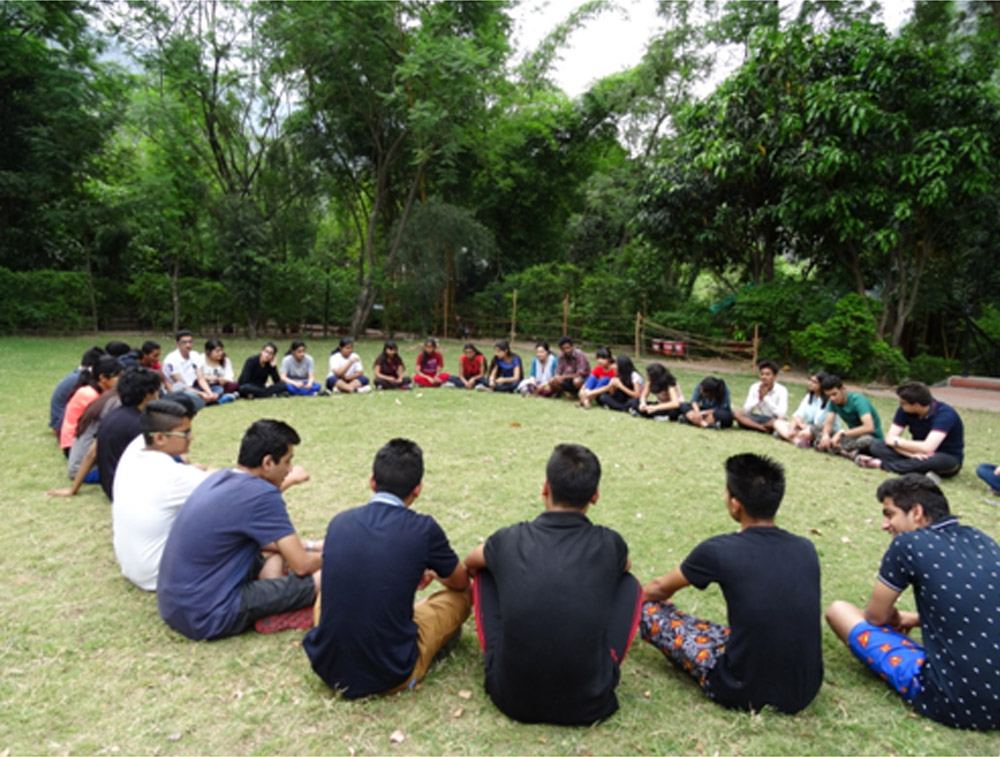 Dipsites participated in Planet Harmony Programme
---
Planet Harmony Programme held at Shivpuri Garwhal (Uttarakhand) from 31st May – 9th June
Five students from our school Syed Taha, Syed Eman, Fiza Hussain Shah,  Sibti Abbas, Iritiqa Imtiyaz and along with one teacher from the science faculty Ms. Aseema Ishaaq (VI-VIII) went for the National Integration Programme  to Shivpuri Garwhal Uttarakhand  in which students from disputed areas of India participated  Chattisgarh, J&K and from the seven sisters of north east . The objective of the programme was to develop national integration in diversity. All the participants were made to stay in a buddy system setup, where  lot of interaction took place among the buddy members which was healthy and much of knowing eachother. Lot of various activities were planned in Adventurous Sports: Cliff jumping, rafting, trekking and Ziplining, where all the participants participated actively though being little scary but exciting. A session  was conducted by Ms. Charu who is the director of anti-corruption bureau Hyderabad where students learnt   how to overcome fears and troubles by seeking help from their higher consciousness. Children were told to jot down all the  national issues and categorize them in the subthemes of social, political, economical and religious issues.
Ms. Charu  shared her experiences  with Naxalites and how different methods can be implemented to overcome such issues. A debate was held on the topic "Can violence be justified if it is for a right cause"
On the last day children took different action projects which will help in building peace and harmony among the disputed states of J&K. Our students have decided to focus on the educational sector of Kashmir  to create a platform where social evils could be discussed and people could be aware of the opportunities.
Different nights were celebrated e.g North East night, Chattisgarh night, Delhi night  and  Kashmiri night.
Children came to know about the cultural diversity of India.
Teacher and students prepared different Kashmiri cuisine and performed a rocking cultural dance.
On 8th June all the participants had a chance to meet The Vice President of India Mr. Hamid Ansari
where they presented their communiqué of 'The Planet harmony' 2015 batch.
Invalid Displayed Gallery