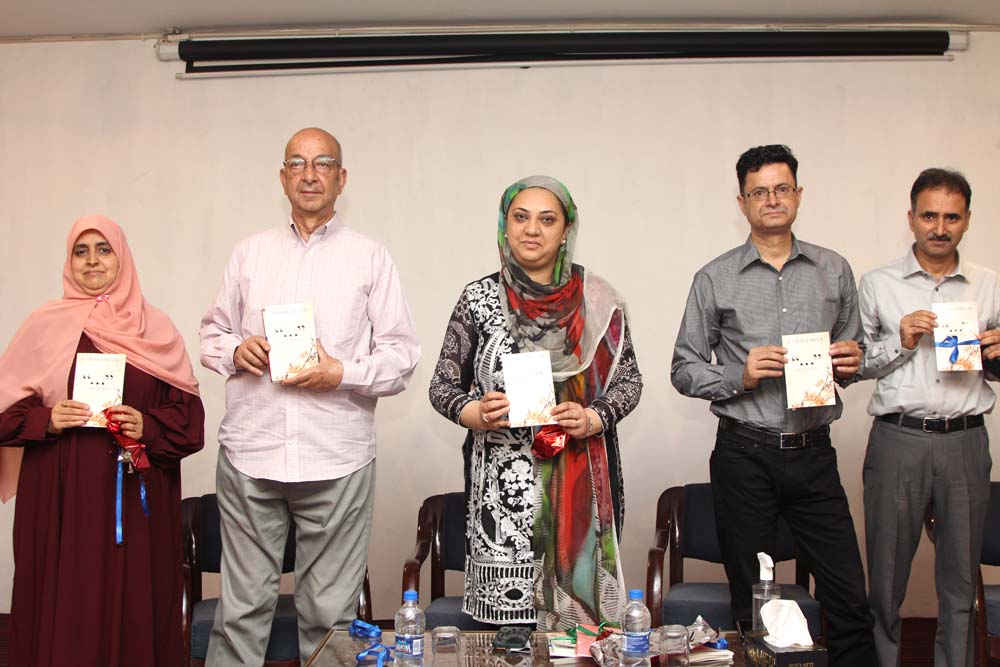 DPS Srinagar organised a book launch of its alumni, Ms. Zehwa Zahoor
---
DPS Srinagar organised a book launch of its Alumni, Ms. Zehwa Zahoor on Wednesday, 24th August at Junior College Auditorium. A poetry collection book titled "The book of Two Empty Commas" authored by Zehwah Zahoor was released here.
The book was released by the chief guest of the event, Mahmood Shah, Director Handicrafts and Handloom Kashmir. The book launch was also attended by Sajjad Qadri, Programme officer Ganderbal, Ahsan-ul-Haq Chasti Deputy Director Tourism, Nazir Masoodi Bureau Chief NDTV 24X7, Arun Wakhlu, Executive Director & Master Facilitator at Pragati Leadership Institute, Dr. Rasik Inayat Assistant Prof. K U, Vijay Dhar Pro Vice Chairman Delhi Public School, and Shafaq Afshan, Principal DPS Srinagar.
The book of Two Empty Commas is an anthology of pan-genre poems written by the 18-year-old Zehwa Zahoor who is also the alumni of DPS Srinagar. The poems in the book are written in different styles, like free verse, rhymed poetry, haiku etc. The title of the book is unique and quite literal and "The Book of two empty commas" is a reference that the author guides its readers to. The motivation behind the title is simple— a writer writes a piece of work but can never dictate its readers what or what not to discern from it, its wholly and solely upto the reader to decide what they want to discern from it, especially for poetry.
The author in her speech said, "The poems were not written with the intent of publishing a book, but were written as a free expression of the observations and emotions experienced. As I wrote more and more, the poems compiled and with the encouragement of my teachers, It occurred to me that I shall consider publishing it. But, it was made possible only with the support of Dhar Sir, and the school management. The only commonality in all of the poems would just be that all of them are raw in their delivery."
The book was reviewed by Sajjad Qadri, and on the event, he remarked, "Please have a slow pace in reading the book and try to understand every word, only then will you be able to reach the true context of the poems Zehwah has produced."
Principal, Shafaq Afshan expressed her happiness on the achievement of the Alum of the school, Zehwah, and said that achievements like these are what the school strives for. Addressing all the students present on the occasion Dhar said, " You should always strive to be the best, You have a future ahead, make the most out of it. From the book launched here today i would like to quote this stanza for all of you."
"And Maybe I am the emotion of your heart that just left a forever remaining spark".