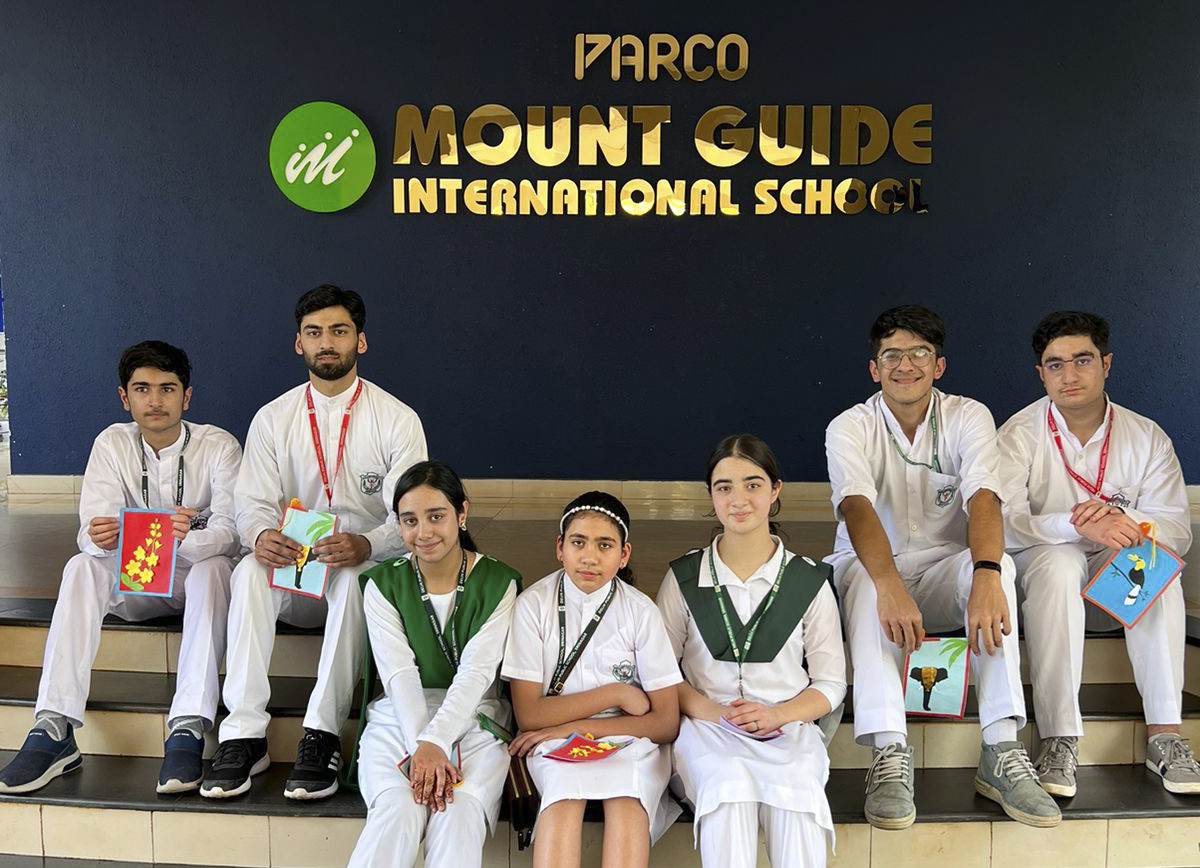 DPS Srinagar organises an inter-school exchange program to Parco Mount Guide International School, Kerala
---
DPS Srinagar organised an inter-school exchange program to Parco Mount Guide International School, Kannaur, Kerala for students of the school from 21st to 29th January 2023. The program was an instructive experience as the students experienced firsthand diversity of cultures and forge close intercultural bonds. Over the course of week, the students were engaged in a variety of carefully curated activities including interactions, visits to museums, campuses, beaches and other places that showcased the best of natural beauty of the region as well as cultural nights.
The program commenced with an interaction between the visiting students and host school students after a detailed acquaintance had been established on the history and evolution of the school. The DPS Srinagar Team headed by Ms. Syed Sumera, Coordinator International Affairs also met the Chairman Parco Group Mr. Abu bakar, who expressed his delight and extended a warm and hearty welcome to the delegation. Over the following days, the students visited various places of historical and natural importance. These included a trip to Craft Village, Waynad Tea Factory, Tribal community visit, forest visit. The students were especially enthralled by the sight of the tea plantation fields. Visits to the sand banks of Kolavipalam and Muzappipaangad beach were also undertaken to impress upon the students the diversity of Kerala's landscape. While the former is renowned for its ravishing beauty and thrilling water sports, the latter offers a panoramic view of the surrounding valley. Guided visit to Kannnaur Fort and Arakkal Museum added to the enthrallment of the program. The students also met the DC of Waynad District Ms. Geetha (IAS) who had fruitful conversation with our students and gave them a brief introduction about India's First Disaster Management program for Schools across Kerala.
On the last day, the students participated in a cultural program that offered a glimpse into Kashmiri culture and tradition. They also witnessed an enchanting performing art program presented by the students and teachers of the host school.
The program has widened the horizons of our students and they have come back with beautiful memories. We all look forward for hosting the team from Mount Guide International School in 2023 and continue to endeavor the idea of building bridges across cultures.