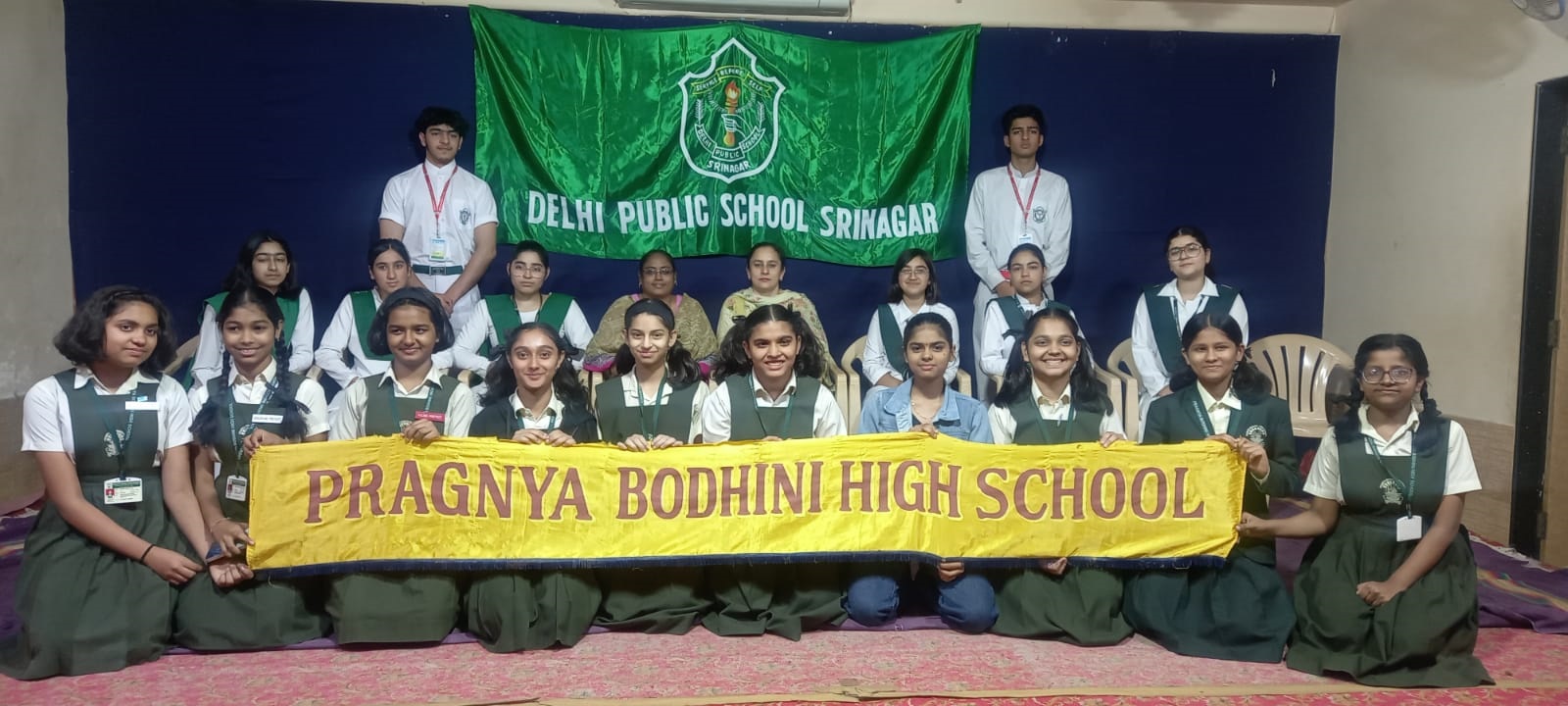 DPS Srinagar organises cultural exchange programme to Mumbai
---
An Inter-School cultural exchange programme was organized by Delhi Public School Srinagar to Pragnya Bodhini School, Mumbai from 3rd Feb.2023 to 10th Feb.2023. Students and academics from DPS Srinagar arrived in Mumbai, to familiarize themselves with hospitality, cuisine and culture, as part of a broader cultural exchange programme between DPS Srinagar and Pragnya Bodhini School, Mumbai. The aim of the exchange programme was to provide a first-hand experience of Mumbai through a well planned itinerary put together by the host School.
The DPS Srinagar delegation, headed by Ms. Bilquis Qadir, received a warm welcome on arrival from the host Institute. The delegation underwent a week long intensive programme which featured a packed curriculum including visits to museum, field trips and tour of the host school's campus. Their intensive itinerary also included activities like visit to the National Museum of Indian Cinema which is the first museum in the country that displays the artefacts of the history of Indian cinema. The delegation also visited Mani Bhawan which is a museum and historical building dedicated to Gandhiji and visit to Nehru Planetarium and Science Museum, which is a part of the Nehru Centre, and is a prominent venue for scientific and astronomical education. Apart from visits to different museums, the delegation also got a chance to visit other places like Haji Ali Dargah, Rani Bagh Zoo, some shopping centres and malls and Chupatti.
The DPS delegation also attended the opening ceremony of Kala Ghoda Art Festival with traditional music and dances of Maharashtra. The Kala Ghoda Arts Festival is annual festival, nine days long, commencing always on the first Saturday of February. It is an exhibition and celebration of theatre, music, films, comedy and world art. It is held every year in Mumbai and attracts over 150,000 people from the city and beyond.
The host school had also organized an educational visit to Radio Mirchi of Mumbai where they interacted with the famous R J of Mumbai Jeeturaj. The purpose of the visit was to give students an understanding about the structures and working of different units at the backend of the radio station.
The Exchange program concluded with the valedictory ceremony in which the students gave a presentation on Kashmir and the School. Students provided information about history & culture, handicarts, cuisine and places of Kashmir. They also gave an insight about school. At the end the students participated in a cultural program in which they presented the famous Kashmiri folk dance- 'Rouf'.
The Cultural Exchange Program brought a fair awareness of Mumbai culture to the participants. It allowed them to experience the interesting culture and also provided an opportunity to understand their own cultures and traditions.