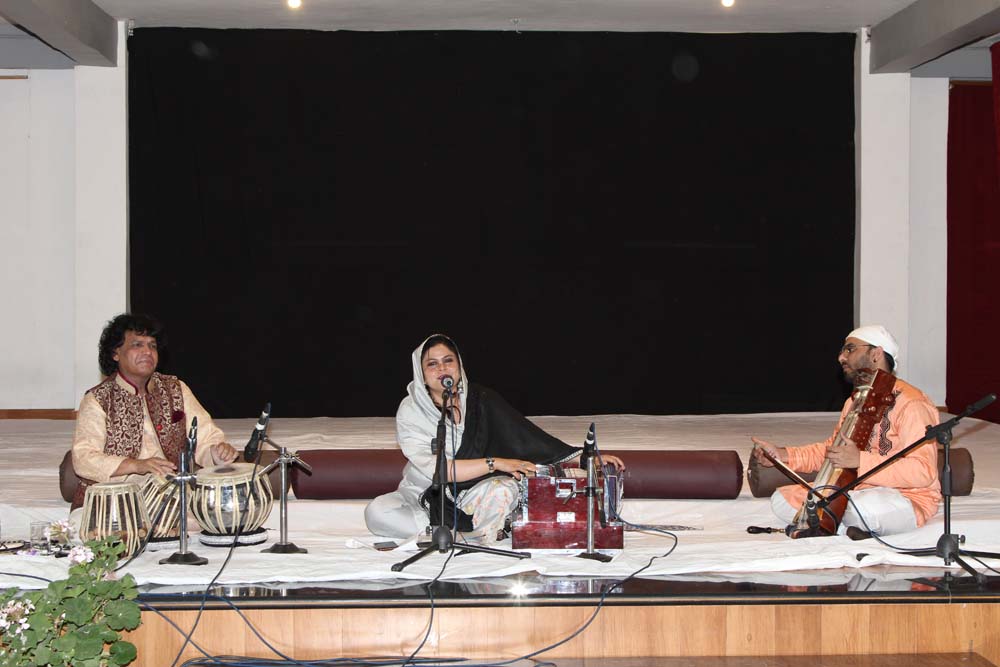 DPS Srinagar organizes concert in association with SPIC MACAY
---
DPS Srinagar in association with Society for the Promotion of Indian Classical Music and Culture Amongst Youth (SPIC MACAY) organised a classical music extravaganza evening at Delhi Public School, Srinagar, which saw performances by noted classical music practitioner ­­­­­­­­­­­­­­­­­­Ustad Sakhawat Hussain Khan and Dr. Shazia Hamid, who is an acclaimed talent of the valley.
SPIC MACAY (Society for the Promotion of Indian Classical Music And Culture Amongst Youth) is a volunteer-based organization that has been working for the past 45 years to create an awareness in students about classical music, dance and theatre to appraise them of the cultural traditions and heritage of the country. Every year, the society arranges more than 5000 programs in more than 1500 institutions, across almost 1000 cities, touching over 3 million students.
Besides promoting Indian classical music amongst the youth, the event was held as a special dedication to Santoor maestros Pandit Bhajan Sopori and Pandit Shiv Kumar Sharma who passed away on May 10 and June 02 respectively this year.
Both the singers performed some mesmerizing Ghazals, which left the entire faculty of DPS, Srinagar spellbound. The wholehearted response of the faculty to these performances was ample testimony for a mesmerizing and soul touching performances.
The event was presided by DPS Srinagar Chairman Mr. Vijay Dhar and Principal, Ms. Shafaq Afshan who felicitated both the guests. Speaking at the felicitation, the Principal noted, "Music transcends barriers and as we stood spellbound today, we testified to the beauty of art. We are immensely pleased to have been able to expose our students to such pure art, which will surely refine their aesthetic faculties. The Chairman Vijay Dhar said, "DPS Srinagar strives to establish itself as a hub of culture for academics without culture is a fish without water. Our students can only sustain the pressures of the modern world, if they learn to appreciate nuance and cultivate inner beauty to win against the challenges of modernity."