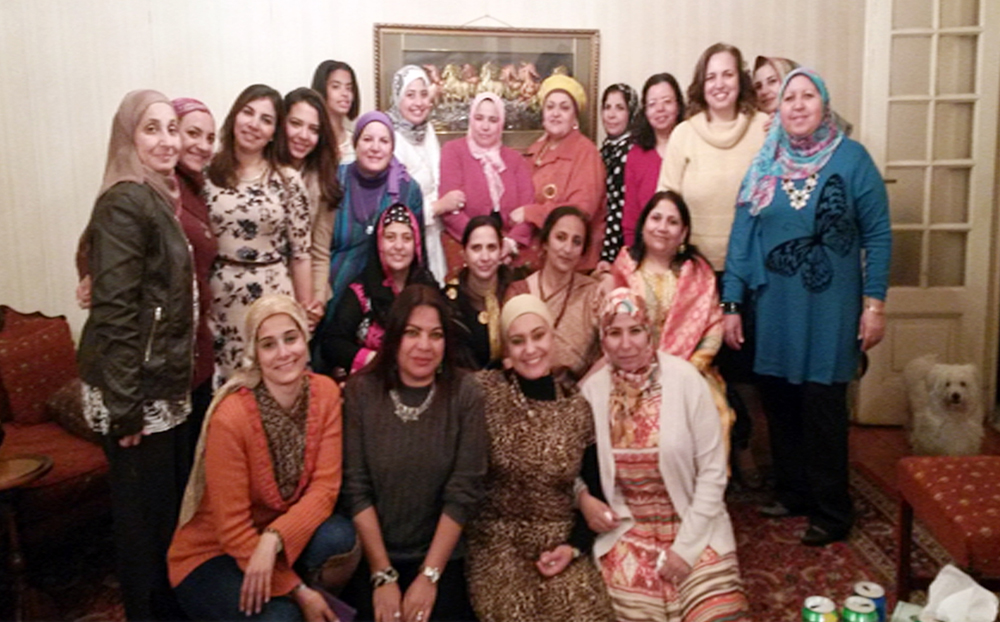 EGYPT CULTURAL EXCHANGE PROGRAMME
---
(Feb 01, 2015 – Feb 07, 2015)
"I cannot pretend I am without fear. But my predominant feeling is one of gratitude. I have loved and been loved; I have been given much and I have given something in return; I have read and travelled and thought and written."
Appreciating diversity has always been the working principal of DPS SRINAGAR in continuity with that two teachers Ms. Romana Shariq and Ms. Syed Sumaira were privileged to be the part of cultural exchange programme  held in Egypt  for a period of seven days i.e from "feb 1 to feb 7 which has proved beneficial for both of us.
Egypt is a land of shifting desert sands, a land of giant pyramids, land of Pharaohs, land of the Nile, ancient civilizations and amazing temples. Our one week travel to Egypt included visit  to Cairo also known as "The city of One thousand and one Minarets". The programme was planned in such a manner that we interacted with so many Egyptian women and teenagers "
This programme is a volunteer exchange programme where volunteers host other volunteers from AFS countries around the world. This programme provides an opportunity for the volunteers to develop intercultural competencies for a just and peaceful world. The volunteers are given a chance to get immersed in the life of a new community living with a host family and breaking down the barriers between cultures and people. It also helps in building bridges of understanding and mutual respect between countries and cultures around the world.
To sum up it was a programme to motivate teachers to look beyond the boundries and start working at an international platform. A way to introspect ourselves to measure our own capacities and bringing them out in the form of a good and confident person.
Our heartfelt gratitude to our Principal Ms.Kusam Warikoo, Chairman Mr.Vijay Dhar, and AFS India for giving us this opportunity to participate in this amazing and life changing programme.
Invalid Displayed Gallery