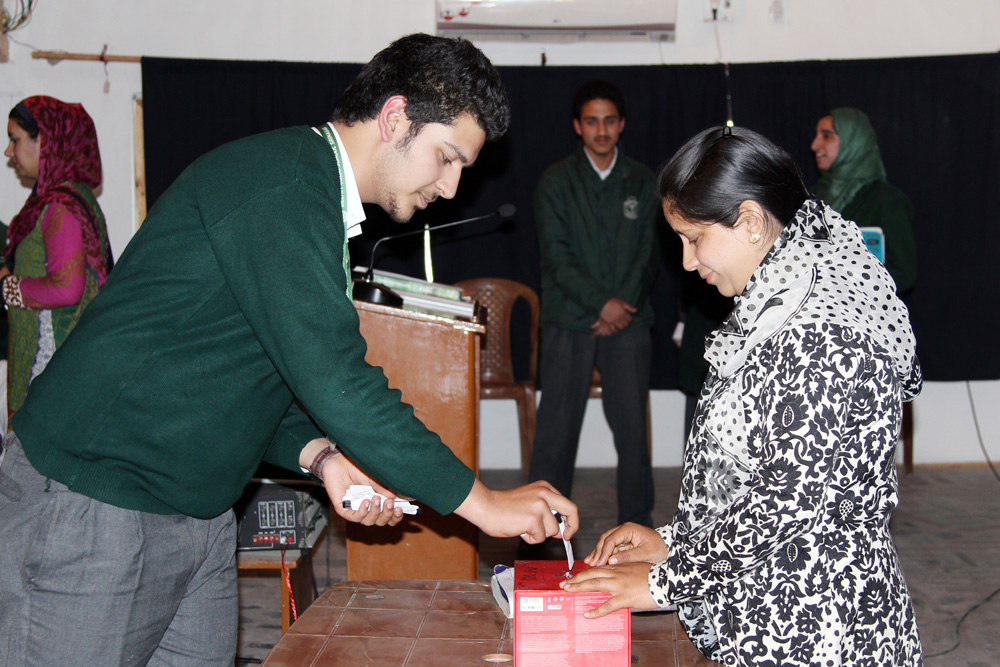 Election Process of Students Council
---
The election for Students Council was held on 27th April, 2015 in the Senior wing (9th & 10th).
Students from all the six houses, namely Chinar, Deodar, Maple, Oak, Poplar and Willow participated in the election with great enthusiasm.
The election was held in the post lunch session. All the candidates, in the supervision of teachers, presented their election manifestos. The students then voted and elected their favourite candidates for both House and Sports categories.