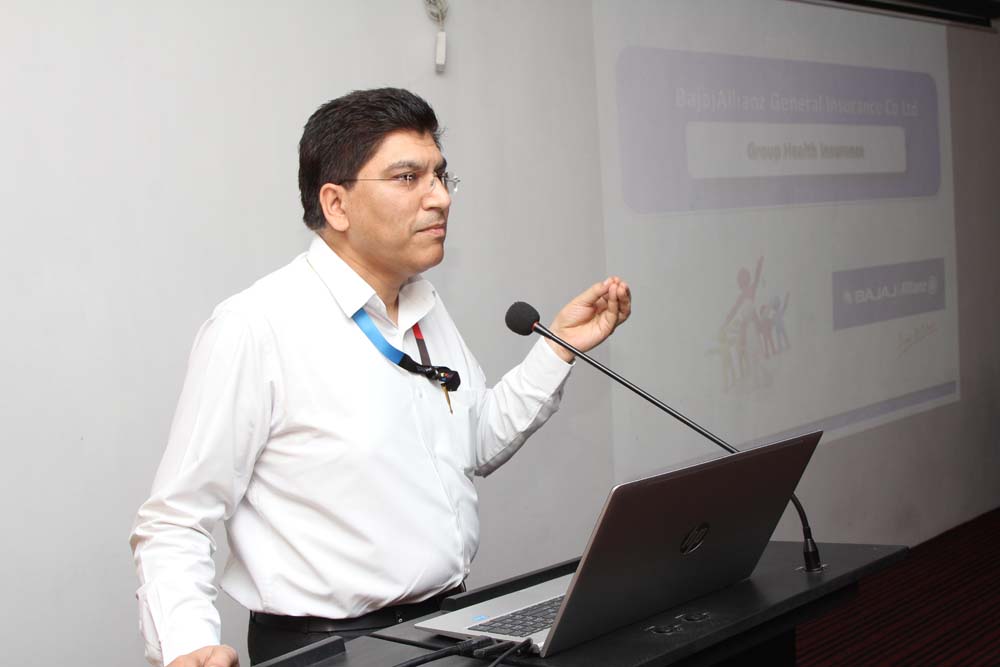 Empowering DPS Srinagar Staff with Medical Insurance Awareness: A September 2nd Session to Remember
---
On the 2nd of September, the staff of Delhi Public School Srinagar gathered for an essential session that aimed to shed light on the importance of medical insurance. Organized by the school Department of International Affairs in collaboration with J&K Bank, this event was a significant step towards ensuring the well-being and financial security of the dedicated individuals who work tirelessly to educate the youth of Srinagar.
The Medical Insurance Awareness session at DPS Srinagar was a comprehensive program designed to equip staff members with the knowledge and tools needed to make informed decisions about their healthcare coverage.
The session started by explaining the fundamental concepts of medical insurance, including the types of policies available, coverage areas, and premium calculations. Participants learned about the myriad benefits of having medical insurance, from access to a wide network of healthcare providers to the peace of mind that comes with financial protection. A detailed explanation of the claim process, including documentation and timelines, was provided to ensure that staff members could navigate the system efficiently when needed. To ensure that everyone's queries were addressed, a dedicated Q&A session was held, allowing staff members to seek clarification on specific concerns or doubts.
Speaking on session, Coordinator International Affairs said, "Medical insurance is a subject of utmost importance in today's world. It provides a safety net for individuals and their families during times of medical emergencies and chronic illnesses. Choosing the right medical insurance policy can be overwhelming. Hence the session was organized with an aim to provide insights into how staff members could assess their individual needs and select policies that best fit their requirements."
The Medical Insurance Awareness session at DPS Srinagar left a lasting impact on the staff members. Participants left with a deeper understanding of the critical role that medical insurance plays in safeguarding their health and financial security. They were empowered to make informed choices about their healthcare coverage, ensuring a better quality of life for themselves and their families.
Commenting of the session, Chairman DPS Srinagar, Mr. Vijay Dhar said, "The session held was a commendable initiative to prioritize the well-being of our staff members. In a world where health uncertainties are on the rise, such sessions are invaluable in ensuring that individuals are equipped with the knowledge and resources to make the best healthcare decisions for themselves and their loved ones. It is a testament to the school's commitment to not only educating minds but also caring for the health and welfare of its dedicated staff."