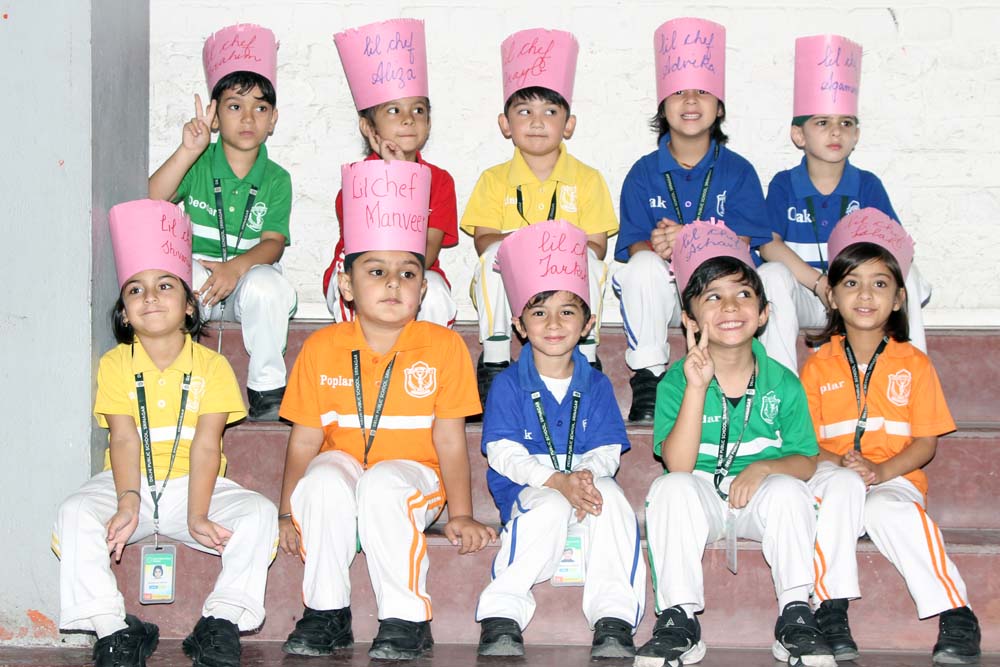 Fireless Cooking Event
---
"Cooking with kids is not about ingredients, recipes, and cooking . Its about harnessing imagination, empowerment and creativity۔"
– Guy Fieri
Students of class LKG of Delhi Public School Srinagar along with their parents donned their chef caps to exhibit fireless cooking event on 6 August, 2022.
Our young chefs wore culinary paraphernalia like chefs cap, aprons, gloves etc. while putting their creative and culinary talent to utmost use. Parents and children participated with full zeal and enthusiasm. Artefacts and food items displayed were a visual treat and were presented in an artistic and aesthetic style.
Interaction with parents and the budding little chefs to find out the ingredients of the recipe was also done. Food items like fruit salad, Oreo chocolate balls, mock-tails, bhelpuri etc were beautifully decorated and presented.
Our Pro vice chairman Mr. Vijay Dhar, Ms. Shafaq Afshan (Principal), Academic In-charges and many teachers also visited the venue and appreciated and applauded the parents and children for showcasing their delicacies. They were overawed by the efforts of the participants.
The culinary adventure was a good learning experience for our young ones and parents as well. A lot of enthusiasm in participating and sense of achievement were visible in the sparkling eyes of our little Master chefs.